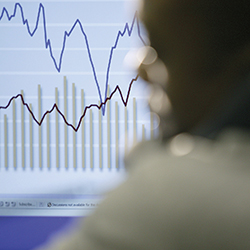 Economic Indicators & Forecasting
A broad range of indexes, forecasts and projections to help you understand and anticipate the conditions of the economy that will most affect your business, now and in the future.
The Conference Board Economics Watch®
Sign up for reminders to watch live
View on demand
Monthly U.S. and quarterly regional webcasts with forecasts and commentary along with a suite of economic indicators and analyses that provide a platform for strategic decision making. Complimentary for members of The Conference Board
Highlights
November 2014 | Key Business Issues
While a cautious outlook for the global economy seems justified, does it cause us to leave opportunities on the table for too long?
02 December, 2014 | Special Webcast
In the coming years, the United States is likely to experience labor shortages. What types of jobs are most likely to suffer from labor shortages? And in what parts of the country are these shortages most likely to appear? We'll explore this and more.
Products & Services