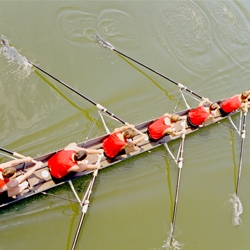 Shared Services Conference
Driving Strategic Value and Leveraging Growth Capabilities in a Changing World
10 - 11 November, 2010
Wyndham Chicago
Chicago, IL
10 - 11 November, 2010 — Shared Services Conference
(Details are being shown below)

09 November, 2010 — Pre-Conference Seminar: Establishing Governance, Accountability and Metrics to Ensure Sustainable Success and Growth
(Click to display details below)

10 - 11 November, 2010
Read about last year's conference.
Benefits of attending
Enhanced learning experience through specialized tracked sessions targeted to the new/emerging SSO and the mature/multi-functional SSO
Learn how shared services can enable strategic business transformation as the economy recovers, not merely serve as a vehicle to control costs
Align business strategy and continuous improvement to capitalize on the full range of business benefits
Monitor and measure performance through a properly executed governance platform
Hear about the best practices for people management, culture and change management solutions
Who should attend
The conference is intended for executives who approve and are actively involved in their organization's shared services ventures including professionals in business strategy, human resources, IT, procurement, and finance who are responsible for the execution of shared services plans.
Agenda
Pre Conference Seminar, Tuesday, November 9, 2010
Managing the Shared Services Journey-Establishing Governance, Accountability and Metrics for Sustainable Success and Growth
Wednesday, November 10, 2010
Registration and Continental Breakfast 8–8:45 am
Welcome and Introduction 8:45–9 am
A 9–10 am
Get More from Your Service Delivery Organization
Don Piotter, Principal, Deloitte Consulting LLP
Jennifer Malatesta, Principal, Deloitte & Touche LLP
B 10–11 am
Strategic Change Management and Employee Engagement to Drive Results
Michelle M. Noe, Change Management Consultant, Caterpillar, Inc.
Networking and Refreshment Break 11–11:15 am
C 11:15 am–12:45 pm
Peer-to-Peer Learning Experience: Extended Roundtable Session
Moderator
Leland Forst, Chief Executive Officer and Managing Director, The Amherst Group Limited
Networking Luncheon 12:45–2 pm
Concurrent Sessions 1 are targeted to the new and emerging shared service organization while Concurrent Sessions 2 are geared to broaden the scope of the mature SSO.
D1 2–2:50 pm
Building the Framework for Shared Services
Cheryl F. Zima, SPHR, Vice President Human Resources, Ministry Health Care
D2 2–2:50 pm
Leveraging a Mature Multi-Functional SSO for Business Growth
Juergen Reiners, Vice President, HP Global Business Services
E1 2:50–3:40 pm
Launching a Shared Services Organization to Deliver Continued Value
Susan Halliday, Divisional Vice President, Shared Services, Walgreens
E2 2:50–3:40 pm
Shared Services as a Driver of Innovation
Daniel Melchior, National Shared Services Leader, North Highland, Author "Shared Services: A Manager's Journey"
Networking and Refreshment Break 3:40–4 pm
F1 4–5 pm
Aligning Business Strategy and Continuous Improvement from the Onset
Barnaby Fountain, Director, Merck Sigma, Shared Business Services, Merck & Company, Inc.
F2 4–5 pm
Continuous Process Improvement Structure within the Mature SSO
Keith Dunnell, Senior Director, Global Shared Services, Siemens Corporation
Networking Cocktail Reception: 5–6 pm
Thursday, November 11, 2010
Continental Breakfast 8–8:30 am
G 8:30-9:30 am
Shared Services as a Strategic Business Transformation Enabler
Eleodor Sotropa, Associate Director, Global Business Services, Procter & Gamble
H 9:30–10:30 am
Are Your Blinders on When Assessing Insourcing vs. Outsourcing?
Moderator
Richard Sarkissian, Principal, Deloitte Consulting LLP
Panelist
Carol Hickman, Assistant Vice President, Service Innovation, CIGNA Healthcare
Tom Herndon, Vice President, Corporate Controller, Diversity ,Inc.
Andrew Simpson, Head of Americas Business Service Center, BP
Erica Volini, Pricipal, Deloitte Consulting LLP
Networking and Refreshment Break 10:30–10:45 am
I 10:45–11:30 am
Create a Customer Focused Culture for Improved Engagement and Satisfaction
Carol Hickman, Assistant Vice President, Service Innovation, CIGNA Healthcare

J 11:30 am–12:15 pm
People Management and Culture Challenges
Jeffrey Rhodes, Executive Director, Shared Business Services, Merck & Co., Inc.