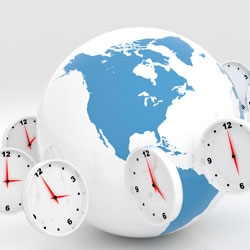 Webcasts On Demand
The following webcasts are available on demand for members of The Conference Board:

Management Megatrends - how successful leaders can use them
25 July, 2013 | Webinar hosted by Chartered Management Institute

Does good management matter? Join Ann Francke, Chief Executive of the Chartered Management Institute, as she shares the reasons why good management really does matter, introduces the top three management megatrends and provides tips on how you can implement them in your workplace to ensure you stay ahead of the game. This webcast will discuss findings from the CEO Challenge 2013 Survey.

Operational Excellence: Antidote for Slow Growth Markets
27 June, 2013 | Special Webcast
In slow growing markets, organizations must make adjustments to continue to be profitable. Operational excellence-- the ability of a company to efficiently and effectively deliver value to its customers- is a proven strategy for ensuring growth in profitability, even while revenues are in the low single digits. This webcast will delve into strategies and examples of operational excellence.

Trust in Business
03 May, 2013 | Special Webcast
Trust in business after the Financial Crisis of 2007/08 is again a challenge for the business community. On this webcast, Jon Spector, president and CEO of The Conference Board will discuss the challenges and solutions with two though leaders in the area.
Human Capital Watch™: 2013 CEO Challenge Report & Economic Outlook
16 January, 2013 | Human Capital WatchRebecca Ray, Ph.D. discuss the results of The Conference Board CEO Challenge® 2013 survey, and Gad Levanon, Ph.D., and Bert Colijn, examine the world economic situation for the coming year.
European View- Economics Watch®
09 January, 2013 | Economics Watch
European economic perspective on CEO Challenge 2013
The Conference Board Economics Watch®
08 January, 2013 | Economics Watch
Economic perspective on CEO Challenge 2013