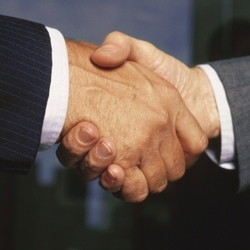 Faculty
Academy faculty are experienced business leaders from Fortune 500 organizations and subject matter experts in HR, talent management, organizational effectiveness, and leadership and development.
By sharing their insights and experiences, Academy faculty will impart real, usable knowledge that participants can apply to their jobs in real time.

Helen Roberts is a Program Director for the Strategic Workforce Planning Academy at The Conference Board. With over 20 years of experience in human capital and executive management, Helen most recently led the strategic workforce planning consulting services for Aruspex where she has helped organizations such as Newell Rubbermaid, Cenovus Energy, EPCOR Utilities, and the Energy Resources Conservation Board. Helen has helped companies in their strategic workforce planning efforts by developing frameworks, internal capabilities, tools and training programs.
Helen brings a deep and unique combination of executive management, human capital and technology experience to the Academy. In addition to building organizations and delivering worldwide on-demand software solutions, she was VP of Marketing and Client Services in the Employer Services division of ADP where she successfully led the development and implementation of global solutions to "move the needle" in customer retention. Helen also held senior positions in product development for ADP, managing Payroll and HR product offerings as well as leading statutory research.
Dr. Mary Young leads The Conference Board program of research on Strategic Workforce Planning (SWP) and has been a major contributor to The Board's mature workforce research. Trained in organizational behavior and organizational development, she has studied strategic workforce planning's emergence and evolution as a business process in more than 70 companies. Drawing upon skills as a long-time journalist, she has completed 20 in-depth case studies describing how companies implement SWP and presented her research findings at scores of corporate meetings in the United States, Canada, Mexico, Asia-Pacific and Europe.
Her research on SWP is available in six research reports from The Conference Board: Strategic Workforce Planning across National Borders (2012), Managing Human Capital Risk (2011), Strategic Workforce Planning in Global Organizations (2010), Implementing Strategic Workforce Planning (2009), Gray Skies, Silver Linings (2007), and Strategic Workforce Planning (2006).
Mary's research on human resource issues has been cited in the New York Times, the Wall Street Journal, Financial Times, USA Today, Time, Business Week, and National Public Radio's "Morning Edition." With more than 20 years experience in organizational research, she has produced studies for the Center for Organizational Research, the Human Resources Policy Institute, the Work/Family Roundtable, the National League for Nursing, the International Association for Public Management—Human Resources, the American Public Power Association and the Canadian Broadcasting Corporation.
She received her doctorate in organizational behavior from Boston University's Graduate School of Management. She earned a M.Ed. in organizational development at the University of Massachusetts at Amherstand a B.A. in English from Case Western Reserve University.
Angela Sheffield, Head of Strategic Workforce Planning at Applied Materials
Angela is a result-oriented Business and HR executive, with expertise in Strategic Workforce Planning, Product Management, Operations, and Finance. Angela developed and implemented cross functional global HR business processes that enabled the start-up of Greenfield Solar Factories on a global basis. This included defining the requirements for doing business in new countries for Applied. Most recently, Angela has developed and implemented the Strategic Workforce Planning function at Applied Materials.
In her role as the head of Global Workforce Planning at Applied Materials, she leads global workforce planning and analytics initiatives, focusing on turning workforce intelligence, labor market research, and talent scenario planning into actionable insights that drive business results.
Christian Werner, Head of Strategic Workforce Planning at Allianz
Christian Werner is Head of Strategic Workforce Planning at Allianz SE, since 2010. In 2009, Christian was Deputy Leader Strategic Workforce Planning at Allianz SE and, prior to that, Head of Personnel and Tariff Policy at Allianz Deutschland AG, Human Resource. After joining Allianz in 2006, he served in various leadership positions in the German organization operations department. His previous work experience includes Expert and Managing roles in Sales, Board Support, Sales Support, Human Resources, Operations, and Steering & Controlling at Dresdner Bank AG.
Christian completed a diploma in Management the Frankfurt Bankakademie. Further to his daily work routine, Werner is a lecturer at HTW University of Applied Sciences in Berlin and serves as Member of the Board for ddn e.V., a non-profit demographic network organization and is also a member of the German Association of HR Managers (BPM).
Yvette Montero Salvatico, Partner/Principal at Kedge
Holding a bachelor's degree in Finance and an MBA from the University of Florida, Yvette has over 15 years of corporate experience with large, multi-national firms such as Kimberly-Clark and The Walt Disney Company. Before becoming a partner at Kedge, she lead the effort to establish Future Workforce Insights at the Walt Disney Company, identifying future workforce trends and leveraging foresight models and techniques to assess potential threats and impacts, emerging ideas, and exciting opportunities for the organization. Yvette is an experienced speaker, addressing large audiences on topics such as business policy, diversity, and foresight.
Alex Hagan, Independent Strategic Workforce Planning and Analytics Consultant
Alex Hagan has worked with organizations around the world on Strategic Workforce Planning, including 3 of Fortune Magazine's Best Companies To Work for (2013), 9 of the Fortune Global 500, Government Agencies in three countries, and industry bodies for Energy (Australia) and Mining Industries (Australia and Chile), on Strategic Workforce Planning initiatives. Previously the Product Manager and Strategic Advisor at Aruspex, Alex is now an independent Strategic Workforce Planning and Analytics consultant. Alex's approach to strategic planning draws together his experience and interest in econometrics, data analysis, social psychology, and strategy.
James Gallman, Leader - Strategic Workforce Planning at GE
James Gallman began his career as a research process engineer in the United States at the Rohm and Haas Company. He was involved in the several plant start ups and plant optimization processes for the 7 years he worked in process engineering. Later, James moved to become the HR Branding Manager for Rohm and Haas' Asia Pacific region and relocated from the US to China, and then took on the responsibility of workforce planning globally for R&H. In 2009, James joined Holcim as the Head of Workforce Planning, based in Zurich and working globally. James' work there focused on building the organizational capabilities in workforce planning.
In 2012, James joined GE as the Leader of Strategic Workforce Planning and is working at the highest levels of the organization to build GE's SWP capability. He is a widely respected practitioner and speaker, and an expert in SWP.
Rich Greenwood, HR Business Partner at YP
Rich Greenwood is currently an HR Business Partner at YP, based in Atlanta Georgia. In this role he provides HR support to the Operations function while helping to build the HR infrastructure for this new company. YP is a privately held company founded in 2012 and is North America's largest local search, media and advertising company. Its mission is helping local businesses and communities grow. The company's flagship consumer brands include the YP.com? site, a top 40 U.S. Web domain, the highly rated YP? app and the YP Real Yellow Pages? directory, the largest Yellow Pages directory in the world by revenue. Prior to coming to YP, Rich was the Director of Strategic Workforce Planning at CSX in Jacksonville, FL. Under his leadership, he developed a strategic workforce planning function to help the transportation company transition its workforce in the face of high retirements, a changing business model, and the advancement of technology. Rich is a Six Sigma Black Belt, earned while at The Home Depot and holds an undergraduate degree in Communications from Virginia Commonwealth University and an MBA from the University of Georgia.