Window on America
Business Implications of Policy Measures by the New U.S. Administration
The Window on America series aims to give business executives an insider's view of critical economic, business, and policy issues affecting the world's largest economy.
Learn about the experts
Bart van Ark | Steve Odland | Ilaria Maselli | Brian Schaitkin | Ethan Cramer-Flood
Webcasts, featuring panels of global experts (Complimentary to the public)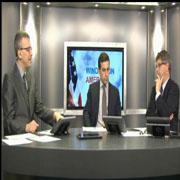 Window on America: Post-Inauguration Analysis
30 January, 2017 | Available On Demand
Ten days into the first 100 days of the Trump presidency, we ask what the global impact will be of decisions being made in Washington. The Conference Board Chief Economist Bart Van Ark will once again lead an enlightening discussion about the post-inauguration implications for global growth, investment, employment, and trade.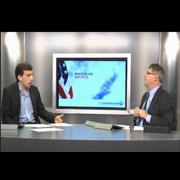 Window on America: The US Election Results and its Impact
10 November, 2016 | Available On Demand
Join us right after the US elections to see what a Clinton or a Trump victory might mean for economic health, immigration and trade policy, and business prospects worldwide.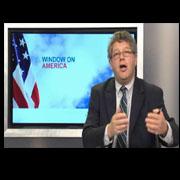 Window on America: The Upcoming US Elections
12 October, 2016 | Available On Demand
In our inaugural webcast, Bart van Ark, chief economist of The Conference Board in New York, and Steve Odland, CEO of the Committee for Economic Development in Washington, D.C., along with other guest experts, will discuss the upcoming US Presidential election and its global ramifications, not only for politics and policy, but for business as well.
Publications
China Center Chart Dive: Mining Trump's China Tweets—Just 'Flash,' or Indicators of the New China Policy Ideology?
15 February, 2017
Analyzing President Trump's pre-inauguration Twitter statements on China may be one lens for assessing future policy directions.
China Center Quick Note: The US election-an unexpected de-stabilizer
17 November, 2016
Donald Trump's likely behavior toward China is almost entirely unknowable; until more of his intentions are clarified MNC leaders will need to adjust to a period of persistent uncertainty.
Chief Economist's Statement on the Impact of US Elections on the Global Outlook
15 November, 2016
The outcome of US elections have further increased the level of uncertainty about the fate of the global economy, but bottom line growth results do not look very different from what The Conference Board projected before November 8

th

. Tax cuts and investment in infrastructure may provide some growth upside to the US economy in the short-term, but their impact will most likely be small.
Blogs
The Effect of President Trump's Executive Order on the US Labor Market: A Primer
14 February, 2017
Which Dodd-Frank rules will stay? Which ones will go?
13 February, 2017