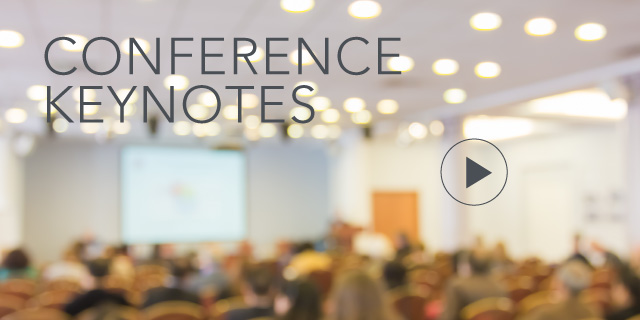 Experience highlights of our conferences and join in live Q&A on the issues they explore
Webcasts On Demand
April 17, 2017 11:00 AM ET [11:00] (New York)

How can organizations take stock of the effectiveness of traditional talent management methods while attempting to execute new performance strategies? Learn from experts at Johnson & Johnson and American Express how they made necessary changes to workforce culture to move their organizations into 21st-century performance management. HRCI, SHRM, and CPE credit available
October 23, 2014 03:00 PM

Are your employees proud to work for you? At New Balance 97 percent of the organization's associates say they are proud to be part of the company and wish to remain with it. Learn from their leaders how you can achieve similar results.
July 13, 2015 03:00 PM ET [15:00] (New York)

Linda Parker Hudson, who recently retired as the CEO and president of BAE Systems, Inc. and serves on a number of company boards, will share her view of the importance of a senior leader's role in succession management in the context of today's realities.
March 10, 2014 01:00 PM

Attendees will learn how social media can address critical business problems, identify stakeholders to engage, consider hidden assets to leverage, and explore how to get started quickly.
February 07, 2017 11:00 AM ET [11:00] (New York)

Join our expert panelists as they discuss the steps you need to take to seek out strategic deals that align with your organization's overall growth strategy while mitigating risks and alleviating stakeholder concerns. Learn to navigate the complexities of joint ventures and business alliances that allow organizations to find new areas of growth. CPE, HRCI, and SHRM credit available
April 29, 2015 03:00 PM

Instead of continually pushing for lower turnover, significant value can be unlocked by reducing high-impact turnover. This session presents a case study that shows how to quantify the value of reducing the attrition of your highest performers.
October 21, 2014 03:00 PM

Learn how to reframe your change management practice towards defining the value your bring to projects. Join us as we explore a tactical tool for shifting mindsets.