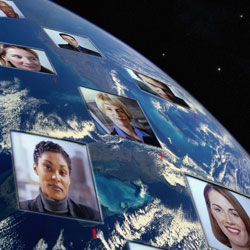 Experience highlights of our conferences and join in live Q&A on the issues they explore
Webcasts On Demand
June 24, 2013 12:00 PM , 04:00 PM UTC [16:00]

In this webcast, you will hear Marc Effron, Founder, New Talent Management Network and Lyle Yorks, Ph.D., Associate Professor, Columbia Univsesity discuss what research suggests is the role of effective Talent Management professionals.
June 06, 2012 03:00 PM , 07:00 PM UTC [19:00]

Innovation is a top C-level challenge. Of key importance for innovation is finding the right people with the right skills to make innovation happen. Companies also need leaders with a vision and a culture that fosters innovation.
October 04, 2011 11:00 AM ET [11:00] (New York), 03:00 PM UTC [15:00]

This Conference KeyNotes Webcast will reprise a session from the 2011 Change Management Seminar. The discussion will examine four principles that can support high engagement change processes: • Widening the circle of involvement • Connecting people and ideas • Creating communities for action • Promoting fairness