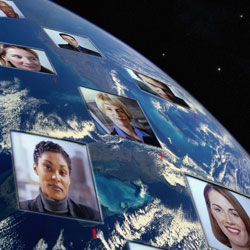 Experience highlights of our conferences and join in live Q&A on the issues they explore
Webcasts On Demand
February 12, 2013 12:00 PM

This webcast will give the audience a chance to take stock of their strategic alliance strategy and look to the future. Does it still meet overall corporate objectives? What are the benchmarks you are using; are they still relevant?
November 17, 2014 03:00 PM

Discover why you need to move from change management to cause management. Learn how to present challenges as an opportunity to make a difference from a successful case study featuring ProCure.
October 07, 2013 02:00 PM

This session will help you enhance your executive presence and transform the way you motivate, influence and inspire your listeners.
June 03, 2013 03:00 PM

Hear how Corning, the world leader in specialty glass and ceramics has carefully managed brand perceptions for long term results.
October 10, 2013 03:00 PM

Find relevant lessons from this "inside-out" branding approach where employees at Inova, a $2.4B Healthcare System in Northern Virginia, are passionately engaged via focus on culture, communications infrastructure and HR processes.
December 04, 2014 03:00 PM

In this session, you'll learn about a research-based model that frames executive presence in three dimensions – character, substance, and style – and an actionable approach to assessing and developing presence and influence.
March 02, 2015 03:00 PM

Best-selling author Keith Ferrazzi, who has coached top CEOs and presidential candidates, will deliver this high-energy, high-impact webcast that will help you refuel personally and professionally
February 10, 2012 01:00 PM

In this session, explore key findings from the latest brain research on what drives productivity and engagement. The speaker will guide you in taking a fresh look at many long-held traditions around organizing work.