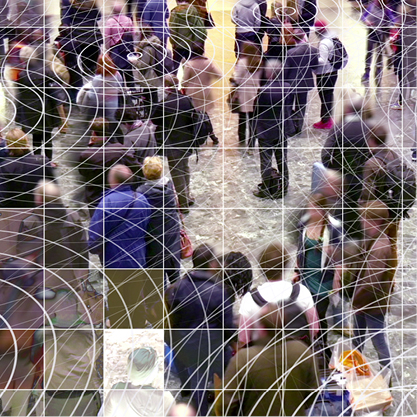 The Conference Board Economics Watch®
Economics Watch
Stay on top of changing business and economic conditions worldwide. The Conference Board is committed to providing information and educational services in the fields of economic analysis, labor market analysis, and demographic studies research.
Rethinking the Innovation Potential of Occupations
Sign In to access this Webcast
Slowing economic performance in the US, Euro Area, and China is closely correlated with falling labor force growth rates in these regions. To overcome aging worker populations, both mature economies and businesses must become more productive through innovation.
Join our expert economists as they first discuss the factors driving slower growth across mature economies and then take a closer look at The Innovation Potential of Occupations Dashboard (IPO Dashboard) which can help companies to:
Identify all positions responsible for innovation within an organization
Evaluate how employees in occupations beyond R&D can contribute to innovation
Gain a broader perspective on setting up cross-functional teams for innovation
Who Should Attend: Executives interested in learning about the key drivers of global economic performance in 2019 and maximizing the innovation capabilities of their organizations.
Speakers
Xiaohui (Janet) Hao, Ph.D.
Senior Economist
The Conference Board

Janet Hao is a senior economist with the economics program of The Conference Board. She specializes in research on innovation, intangible assets and economic growth. In particular, she measures investment in innovations by commercial banks, investment banks, and insurance companies.

She a...Full Bio

Gad Levanon, Ph.D.
Chief Economist, North America
The Conference Board

Gad Levanon is chief economist, North America for The Conference Board, where he oversees the labor market, US forecasting, and Help Wanted OnLine© programs. His research focuses on trends in US and global labor markets, the US economy, and forecasting using economic indicat...Full Bio

Ataman Ozyildirim, Ph.D.
Director, Economic Research, and Global Research Chair
The Conference Board

Ataman Ozyildirim, PhD, is the director of economic research and global research chair at The Conference Board. He specializes in the development of economic indicators and in forecasting aggregate economic activity worldwide. He also oversees The Conference Board's Global ...Full Bio

Brian Schaitkin (Host)
Senior Economist
The Conference Board

Brian Schaitkin is a Senior Economist in U.S. Economic Outlook & Labor Markets at The Conference Board. He is part of a team working to expand The Conference Board's previous work on labor shortages. In addition, he will be leading efforts to expand coverage of regional economies in the...Full Bio