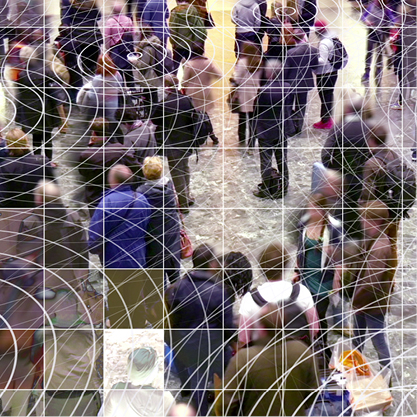 The Conference Board Economics Watch®
Economics Watch
Stay on top of changing business and economic conditions worldwide. The Conference Board is committed to providing information and educational services in the fields of economic analysis, labor market analysis, and demographic studies research.
The "State" of the US Labor Market: Breaking Down Labor Market Conditions By Region
Sign In to access this Webcast
So long as the US economy continues creating jobs at a rapid pace, employers will have to work harder to find the talent they need. That means gaining a full understanding of labor market conditions across industries, occupations and regions.
Join our panel of expert economists to learn:
Which state labor markets are the tightest and which have more workers available?
How are tighter labor market conditions for blue collar jobs compared to white collar ones influencing wage growth?
In what parts of the country are wages growing most rapidly and why?
Who Should Attend: Executives looking to learn more about the latest economic conditions and human resource officers and strategists who want deeper insight into labor markets they operate in or plan to hire in.
Speakers
Ataman Ozyildirim, Ph.D.
Director, Economic Research, and Global Research Chair
The Conference Board

Ataman Ozyildirim, PhD, is the director of economic research and global research chair at The Conference Board. He specializes in the development of economic indicators and in forecasting aggregate economic activity worldwide. He also oversees The Conference Board's Global ...Full Bio

Brian Schaitkin
Senior Economist
The Conference Board

Brian Schaitkin is a Senior Economist in U.S. Economic Outlook & Labor Markets at The Conference Board. He is part of a team working to expand The Conference Board's previous work on labor shortages. In addition, he will be leading efforts to expand coverage of regional economies in the...Full Bio

Frank Steemers
Associate Economist
The Conference Board

Frank Steemers is an Associate Economist at The Conference Board and mainly involved in the analysis of the labor market in the US and other mature economies. Based in New York, he conducts statistical and descriptive analyses and writes labor market blogs. He is one of the primary researchers of...Full Bio

Gad Levanon, PhD (Host)
Chief Economist, North America
The Conference Board

Gad Levanon is chief economist, North America for The Conference Board, where he oversees the labor market, US forecasting, and Help Wanted OnLine© programs. His research focuses on trends in US and global labor markets, the US economy, and forecasting using economic indicat...Full Bio