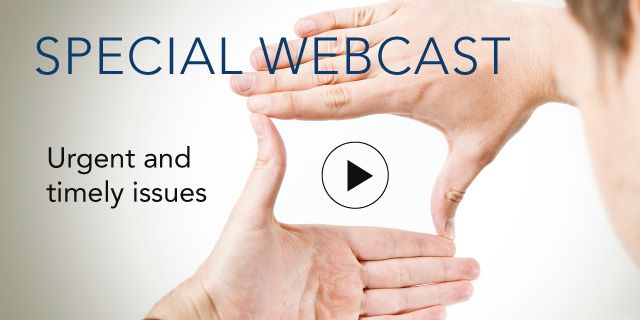 Introducing the Connected Spenders: The Digital Consumer of the Future
Spotlight on European Markets
14 November, 2017 | (01 hr)
Sign In to access this Webcast
Connected Spenders will account for 46 percent of the world's consumption over the next decade! The middle class, and other income-based consumer segmentations, is now an insufficient concept for identifying and prioritizing growth opportunities across markets in the modern, connected consumer economy.
Those frameworks ignore two important considerations: consumer mindset and engagement, and access to goods and services. To address these shortcomings, we have developed a new framework to identify the consumers able and ready to be higher spenders.
Join this webcast as we answer the questions:
Who are the Connected Spenders, and why should you care about them?
How many are there now, and where are they?
How many will there be in a decade, and how much money will they spend?
How can you market to, communicate with, and capture their demand?
Speakers
Brian Anderson
Associate Program Director
The Demand Institute

Brian Anderson is an Associate Program Director at The Demand Institute®.In this role, he has worked across a range of research programs. He has co-authored many of The Demand Institute's recent reports, including Full Bio

Ilaria Maselli (Moderator)
Senior Economist
The Conference Board

Ilaria Maselli has been the senior economist for Europe at The Conference Board since March 2016. Maselli monitors the monthly business cycle of the European economy and contributes analysis to The Conference Board Global Economic Outlook. She also contributes to in-dept...Full Bio