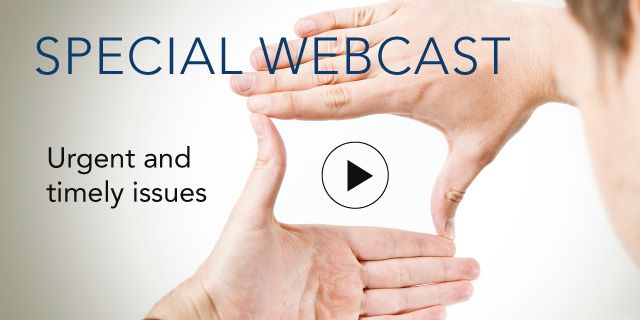 The Formula = ME + WE + THE WORLD

26 October, 2017 | (01 hr)
Sign In to access this Webcast
With a younger generation demanding a different kind of leadership and the necessity for innovation, collaborative intelligence needs to be leveraged in order to solve complex problems and innovate.
What does the successful leader of the future who thinks about these challenges in ways that create benefit for multiple stakeholders, while still being profitable, look like? Join us for this webcast to find out!
Key learnings:
What it means to be a leader who uses the framework of Me + We + The World.
Real-world examples of how this translates into leadership behavior and leadership practices.
How to develop this kind of leadership in your organization.
Speakers
Gina Hayden
Co-founder & Director
The Global Centre for Conscious Leadership

Gina has been advising leaders and organisations for more than twenty years in over twenty countries. She consults with organisations such as AlixPartners, PwC, AT Kearney, Arup, Novartis, Open Society Foundations, Duke Corporate Education, Cass Business School and many others on developing...Full Bio

Lorna Davis
CEO DanoneWave and Chief Manifesto Catalyst
Danone

After beginning her career at Unilever, Lorna Davis held various senior business and marketing positions in South Africa, Australia and the UK. She joined Danone in 1997 as Managing Director of Griffins Foods in New Zealand before becoming Regional Vice-President of Biscuits for the United Kingdo...Full Bio

Sanja M. Haas, M.A. (Moderator)
Senior Fellow, Human Capital; Council Director, Leadership, Talent & Learning
The Conference Board

Sanja Haas is a Senior Fellow, Human Capital at The Conference Board. In this role, Sanja supports the Human Capital Practice which includes The Human Capital ExchangeTM, research, conferences, webcasts and programs in a broad spectrum of human capital areas. In addition to se...Full Bio