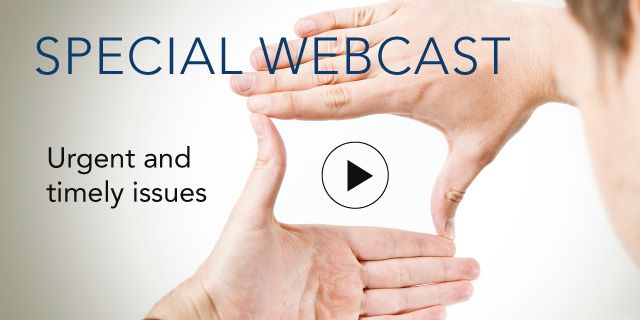 Best Practices for Getting C-suite Buy In on Social Media

03 October, 2017 | (01 hr)
Sign In to access this Webcast
VIEW RECORDING RIGHT NOW BY CLICKING ON THE VIDEO BELOW
There's no denying that social media has become an integral part of the fabric of modern society, including the business world. However, some companies and their leaders remain skeptical of the value social media can bring. Convincing the C-suite of social's importance means moving away from well-known social media measurements and talking about it in a way that matters for companies and their leaders.
Key Takeaways:
Helping your C-suite become more engaged in social media
Aligning social media metrics to the business
Leveraging social media to uncover and solve whole business problems
Demonstrating the potential for success
Check out our full portfolio of research on Social media and the C-Suite
Watch our Insight Minute video here below...
Speakers
Jan Botz
Program Director, Corporate Communications Strategy Council and Internal Communications Council II
The Conference Board

Janet (Jan) Botz is program director for the Corporate Communications Strategy and Internal Communications Councils, and Annual Corporate Communications Conference at The Conference Board. She also led the Social Media Council for two years. Botz runs her own communications consultancy.

<...Full Bio

Neville Hobson
Social Media Strategist
The Internet Society

For nearly 30 years, Neville Hobson has been a voice of experience and influence when it comes to speaking about digital technologies, disruptive change in workplaces and marketplaces, relevant trends to pay close attention to, and what it means for businesses.

Since 2000, his career has ...Full Bio

Alex Parkinson (Moderator)
Communications Institute Co-Leader
The Conference Board
Principal
Parky Communications

Alex Parkinson is Principal of Parky Communications, a communications agency specializing in sustainability and CSR reporting and communications. He serves as the Co-Leader of The Conference Board Corporate Communications Institute and is also Executive Editor of the organizat...Full Bio