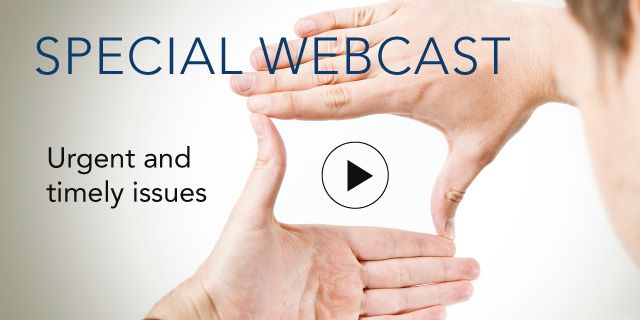 Managing Talent in the Digital Age

28 September, 2017 | (01 hr)
Sign In to access this Webcast
Investment in digital technology is only a fraction of the digital transformation puzzle. The benefits of digital transformation can never be fully achieved without a concurrent investment in the human capital aspect of transformation and innovation.
This webcast will look at the challenges of the new digital trends for talent management and how organizations must acclimate to cope and grow in this rapidly changing environment.
Key takeaways:
How do you recruit and retain tech-savvy talent?
How do you expose current talent to new ideas?
The benefits of job rotation
Click here to download our new report entitled Procurement at the Crossroads. Procurement practitioners, members of The Conference Board Procurement Leadership Council, have analyzed the current and emerging technologies and explored the implications for their function, including the talent aspects.
Speakers
Katharina Pisaric
Manager Purchasing Processes
Yanfeng Global Automotive Interior Systems

Katharina Pisaric has held various procurement functions in the automotive sector over the past 16 years. She started her career in 2001 as commodity buyer with Hella KGaA Hueck & Co. in Lippstadt followed by an expatriate assignment at Hella Electronics Corporation in Plymouth, USA. After 20...Full Bio

Graham Wilson
Commercial Programme Manager
Mars/Effem

After starting his career in engineering, Graham moved to Procurement and has worked in a variety of Direct and Indirect buying roles across many business sectors. Graham joined Mars in 1992, firstly in UK MRO procurement, then moving to a Global Indirect Buying template development role to fully...Full Bio

Michel van Lexmond
Procurement Expert, Commodity Procurement Services & HR
SAP Netherlands

After starting his career in consulting, Michel moved to Procurement (Global Procurement Organization (GPO)) in 2008 and has worked for different countries for all variety of direct and indirect purchases (both services and products). Michel was initially responsible as buyer for Netherlands (all...Full Bio

Dr. Uwe G. Schulte (Moderator)
Leader, Global Sustainability Centre and Program Director
The Conference Board

Dr. Uwe G. Schulte is Leader, Global Sustainability Centre, and Program Director for the European Sustainability Council at The Conference Board.

Schulte was executive director of the INSEAD Social Innovation Centre and spent most of his professional career at Unilever. In his final role,...Full Bio