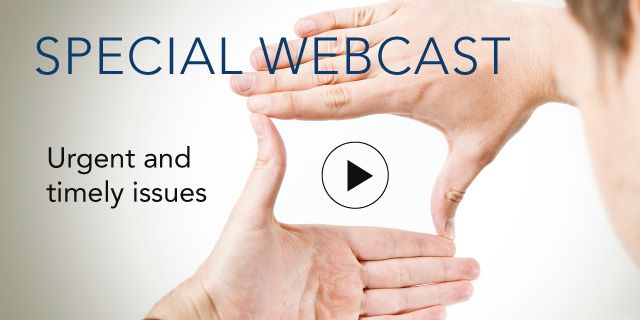 Better Innovation Metrics for Business

10 August, 2017 | (01 hr)
Sign In to access this Webcast
How can companies best harness innovation for new growth? How could roles such as Corporate Brand, Human Resources, R & D, Digital Transformation, Sustainability, and Open Innovation measure their innovation contributions?
The Conference Board has completed the initial phases of a comprehensive project to identify the levers of innovation—and how to better measure their contribution. Building upon the insights of hundreds of members and scores of published research papers, this work sheds new light on the fundamental elements that predict innovation success – which indicates breadth of collaboration is increasingly more important.
Members in these roles and program directors working with these leaders are encouraged to join and become part of the next steps in the research.
Who should attend: Anyone responsible for innovation, either at the corporate or the business-unit level. This program will also be of interest to those who would like to experiment with improved innovation metrics related to products, services, marketing, business models, manufacturing, or R&D, as well as those who want to represent the holistic view of innovation and tailor their messages to their individual industry/firm.
Earn 1 CPE credit
Management Services
Requirements : Attendees must be logged on for the duration of the webcast, participate in all interactive polls, and request credits via the on-screen form. Delivery Method: Group-Internet Based Program Level: Intermediate, Prerequisites: Bachelor's degree or higher, Advanced Preparation: None
Speakers
Xiaohui (Janet) Hao, PhD
Senior Economist
The Conference Board

Janet Hao is a Senior Economist with the economics program of The Conference Board. She specializes in research on innovation, intangible assets and economic growth. In particular, she measures investment in innovations by commercial banks, investment banks, and insurance companies.

She a...Full Bio

Rita Shor
Program Director, Product & Services Development Council, Co-Program Director, Innovation Leadership Council, and Applied Innovation Council
The Conference Board

Rita Shor is co-leader of the Innovation and Digital Transformation Institute, program director for the Product and Service Development Council, and co-directs the Innovation and Applied Innovation Councils at The Conference Board.

Past work for The Conference Board includes co-directi...Full Bio

Anne Greer
Program Director, Market Insights Council; Co-Program Director, Innovation Leadership Council, and Applied Innovation Council
The Conference Board

Anne Greer began working with The Conference Board in 2012. Along with Rita Shor, she directs the annual Innovation Master Class, designed for advanced learned among Fortune 500 executives responsible for leading innovation in their companies. She is Co-Program Director fo...Full Bio

Ataman Ozyildirim, PhD (Moderator)
Director, Economic Research, and Global Research Chair
The Conference Board

Ataman Ozyildirim, PhD is the Director of Economic Research and Global Research Chair at The Conference Board. He specializes in the development of economic indicators and in forecasting aggregate economic activity worldwide. He also oversees The Conference Board's Global Economic Outlook a...Full Bio