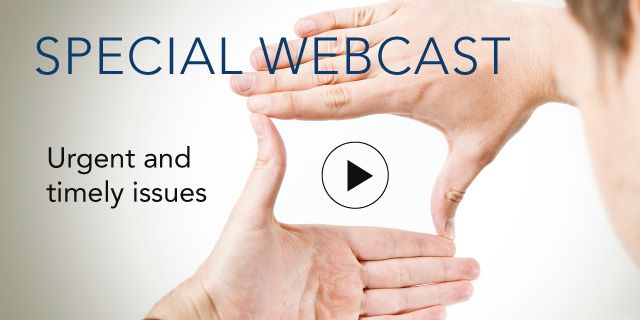 Understanding China's Global Impact

21 June, 2017 | (01 hr)
Sign In to access this Webcast
Global China exposures for national economies, multinational companies (MNCs) and financial institutions are many, and they are multiplying in terms of types and intensifying in terms of magnitude.
Please join us as Conference Board experts identify and dimension - and quantify where possible – the major exposures to the MNC business environment emanating from China, across both the short and long term, and help top business and financial service executives understand how to position for associated opportunities and plan for associated risks.
Key learnings:
Likely effects of a more significant GDP slowdown in China than is currently anticipated.
Exposures caused by new volatility in the value of the RMB.
Potential impact of deterioration in geopolitical relations between China and its key economic partners.
Opportunities and risks presented by China's substantial investment projects

along the "Belt and Road" region.



Speakers
Ethan Cramer-Flood

Ethan Cramer-Flood is a Senior Fellow of The Conference Board's China Center for Economics and Business. Based in New York City, he helps direct the Beijing-based China Center and supports The Conference Board's Asia-based operations in Hong Kong and Singapore. Cramer-Flood is r...Full Bio

Erik Lundh
Senior Economist
The Conference Board

Erik Lundh is a senior economist at The Conference Board. Based in New York, he is responsible for much of the organization's work on the US and Chinese economies. He also conducts research on geoeconomics, international trade, and global value chains. Lundh previously worked for Evercore I...Full Bio

Michael Hirson
Director, Asia
Eurasia Group

Michael Hirson leads Eurasia Group's coverage of China, with a focus on macroeconomic and financial policies, economic reforms, and political developments affecting foreign firms and investors. Prior to joining the firm, Michael served three years as US Treasury's chief re...Full Bio