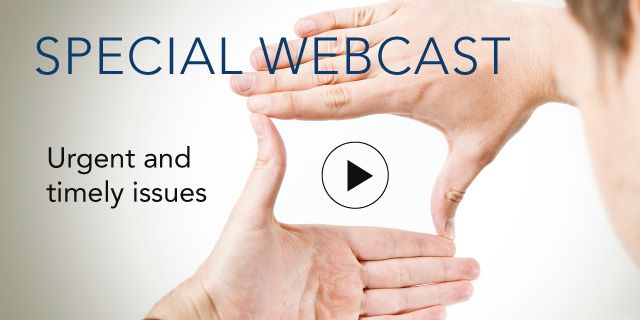 DNA of Engagement: How Organizations Can Foster Employee Ownership of Engagement

11 May, 2017 | (01 hr)
Sign In to access this Webcast
The world is experiencing an employee engagement crisis: only 13 percent of employees globally are engaged at work while the balance are either neutral or, worse, actively disengaged.
In previous research at The Engagement InstituteTM, we've examined how organizations can create and sustain highly engaging cultures and create or support highly engaging leaders. But what about the role of employees themselves? Join this webcast as we provide the key takeaways from this study and check how they resonate with our guest speakers from GM and Opel.
Key Learnings – What causes employees to:
Take ownership of their engagement
Continuously seek feedback and upgrade their skills and knowledge
Work with their team and other stakeholders to execute organizational improvement plans
Advocate for positive change in the organizations they work in.
Speakers
Kelly Kuras
Senior Global Manager of Talent Evaluation and Employee Engagement Strategies
General Motors

Kelly Kuras is the Senior Global Manager of Talent Evaluation and Employee Engagement Strategies at General Motors. Global Project Manager of Employee Engagement Strategies for General Motors. Her responsibilities include delivering the employee engagement survey to 64 countries and over 200,000 ...Full Bio

Susanne Herwagen-Roumeliotis
Manager Learning and Development
Opel Group

Susanne Herwagen-Roumeliotis is the Manager of Opel Group Learning and Development. Her responsibilities include European Change Management & Organization Development activities and implementation of local and European Engagement /Workplace of Choice strategy, which also co...Full Bio

Ricardo Aparicio, PhD (Moderator)
Program Director, Employee Engagement & Experience Council
The Conference Board

Dr. Ricardo Aparicio is a Program Director of the Employee Engagement & Experience Council at The Conference Board. He has extensive experience generating, integrating, and simplifying human resource development processes. Ricardo brings thought leadership and best-in-class ...Full Bio