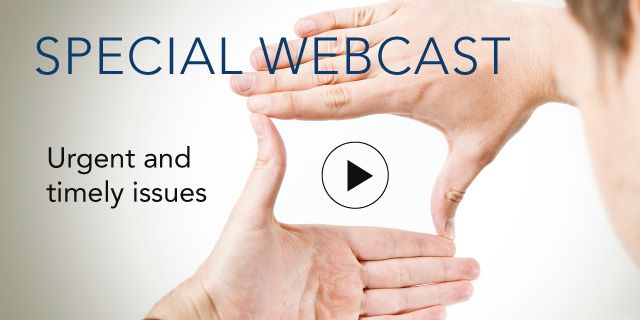 How Will Work Change as We Digitalize the Workplace?

03 May, 2017 | (01 hr)
Sign In to access this Webcast
Digital opens up opportunities to redefine what work is, how we want to work, how we organize work, and how we build relationships to get work done. Change is hard. People who manage the status quo and its associated policies, processes, tools, and incentive schemes feel the ground shifting, resulting in unease and natural resistance. The journey is not easy, but the ultimate prize can be transformational.
Join us as Bonnie Cheuk, global head of digital, Euroclear, illustrates why digital transformation is not about automation, but rather about how we achieve business objectives with a new model, enabled by the new technologies available. She will share the journey she led Euroclear on, providing insights and inspiration for other senior executives as they reflect on their own journey. Attendees will find ways to reap more benefits from new technologies fitting their business purpose and prepare for the challenges the change will bring.
Key learnings:
• How physical and digital space can extend, complement, and blend together
• How each talent can define his/her user experience at work
• How work can be organized around a peer-to-peer networked model
Speakers
Bonnie Cheuk
Global Head of Digital
Euroclear

Mrs. Bonnie Cheuk is Director, Global Head of Digital, Knowledge & Collaboration at Euroclear. Bonnie is a strategic, hands-on, business & results-driven executive with strong digital transformation, digital channel management, information & knowledge management, collaboration, social...Full Bio

John Metselaar (Moderator)
Program Director and Senior Fellow
The Conference Board

John Metselaar leads The Conference Board's Innovation & Digital Transformation Institute and leads its Innovation Council. He additionally serves as Senior Fellow.

John is also Professor at the Solvay Brussels Business School for Economics and Management his course and modules ...Full Bio