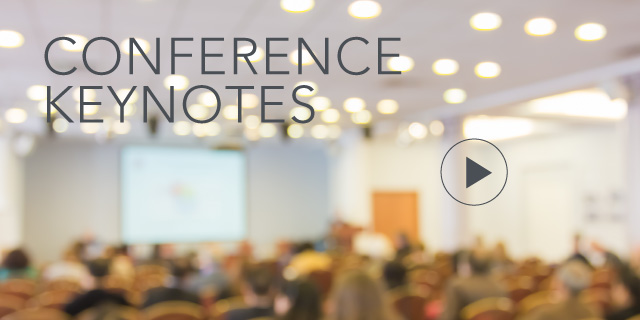 From the 2016 Economic Inequality Symposium Conference

06 March, 2017 | (01 hr)
Sign In to access this Webcast
As economic inequality has become a growing challenge around the world, many are turning to industry leaders to help address this issue. The Conference Board's seminar on Economic Inequality was the first of its kind to discuss current business response, rationale for business participation, and the attitudes of the American public.

Subject matter experts will reveal how the American public views business in the context of the economic inequality challenge, providing a case for industry involvement. Viewers will also be provided with insight into what the new administration and Congress might do to address some of the key economic inequality issues.
Who Should Attend:
Business network professionals engaged in the economic inequality debate and those who seek more information as to changes that could affect their company.
Earn 1 CPE credit
Economics
Requirements : Attendees must be logged on for the duration of the webcast, participate in all interactive polls, and request credits via the on-screen form. Delivery Method: Group-Internet Based Program Level: Intermediate, Prerequisites: Bachelor's degree or higher, Advanced Preparation: None
Speakers
Peter Georgescu
Chairman Emeritus
Young & Rubicam

Peter Andrew Georgescu is Chairman Emeritus of Young & Rubicam.

Under Mr. Georgescu's leadership, Young & Rubicam successfully transformed from a private to a publicly-held company. During his tenure, Young & Rubicam built the most extensive database on global bran...Full Bio

Robert Brown
Head of Research
JUST Capital

Robert Brown is Head of Research at JUST Capital. Rob sets the strategic direction and oversees the day to day activities of the research team, leading the organization's methodology development, model construction, the development of metrics for assessing corporate performance, data collec...Full Bio

Joseph J. Minarik (Moderator)
Senior Vice President and Director of Research
Committee for Economic Development

Joseph Minarik was the chief economist of the Office of Management and Budget for the eight years of the Clinton Administration, helping to formulate the Administration's program to eliminate the budget deficit, including both the Omnibus Budget Reconciliation Act of 1993 and the bipartisan...Full Bio