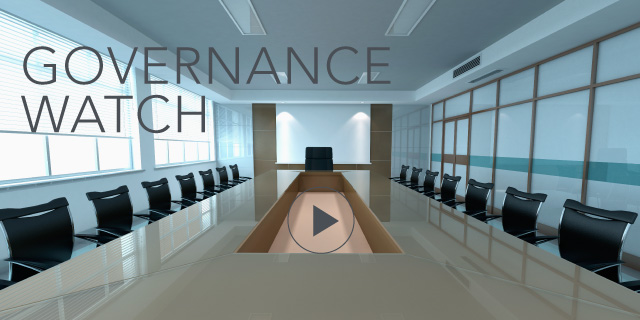 Global Crisis Management: Legal Privilege in the Cross-Border Context

11 July, 2017 | (01 hr)
Sign In to access this Webcast
Is your company ready to handle an international dispute? In this "Governance Watch," our panelists will discuss global crisis management and recent developments in the law of privilege in the U.S., England and Switzerland, particularly in the context of investigations, and how authorities and courts in those jurisdictions deal with privilege claims in the international context.
Our experts in governance and cross-border disputes will focus on practical tips for preserving privilege when possible, and understanding and managing the limitations that may be unique in cross-border matters.
Who Should Attend: This panel will be of particular interest to those responsible for planning or conducting internal investigations or who may be engaged in investigations with an international component.
New York CLE credit will be available for live webcast participation.
Cleary Gottlieb Steen & Hamilton LLP has been certified by the New York State Continuing Legal Education Board as an accredited provider of continuing legal education in the State of New York for the period December 1, 2013 through November 30, 2016.
Speakers
Nowell Bamberger
Partner
Cleary Gottlieb Steen & Hamilton

Nowell D. Bamberger's practice focuses on cross-border dispute resolution, including litigation before U.S. and foreign courts, international investigations, and international arbitration.

Nowell's typical assignments include representation of financial institutions, investmen...Full Bio

Jonathan Kelly
Partner, London Office
Cleary Gottlieb Steen & Hamilton LLP

Jonathan Kelly is a partner based in the London office of Cleary Gottlieb Steen & Hamilton LLP. Mr. Kelly's practice focuses on substantial English and international commercial litigation and arbitration. He has advised on a wide range of disputes, involving antitrust and competition, b...Full Bio

Thomas Frick
Partner, Zurich Office
Niederer Kraft & Frey

Dr. Frick specializes in counselling Swiss and foreign banks and other financial institutions in all kinds of legal and regulatory issues, with a particular focus on customer contracts, interbank contracts and syndicated finance. He furthermore advises in competition law issues.

...Full Bio

Douglas Chia (Moderator)
President, Soundboard Governance LLC
Fellow, Rutgers Center for Corporate Law and Governance
ESG Center Fellow

Douglas (Doug) Chia is president of Soundboard Governance LLC, fellow at the Rutgers Center for Corporate Law and Governance, and senior fellow for The Conference Board ESG Center.

Chia previously served as executive director of the ESG Center. Before joining The Conference Board, C...Full Bio