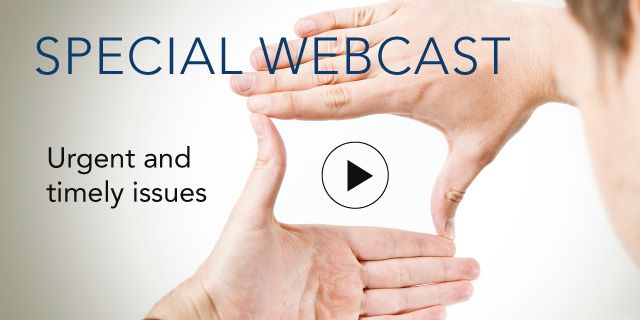 Unlocking Value from Integrated Corporate Communications and Marketing

10 January, 2017 | (01 hr)
Sign In to access this Webcast
When you think of business transformation, it's not often that corporate communications and marketing come to mind. But increasingly, these two functions are changing the face of business around the world. Why? They're immersed in digitization; they're leading the corporate response to complex business environments; and they're managing the constantly shifting demands and expectations of stakeholders.
Join this webcast to learn how integrated corporate communications and marketing can:
Help to elevate the importance of data collection, sharing, and analysis to transform business strategy
Create a customer-centric culture
Foster better employee engagement
Explore our full portfolio on Integrated Communications and Marketing.
Related Video:
Related Publications (Complimentary for Members):
Unlocking Value from Integrated Corporate Communications and Marketing
Speakers
Neville Hobson
Social Media Strategist
The Internet Society

For nearly 30 years, Neville Hobson has been a voice of experience and influence when it comes to speaking about digital technologies, disruptive change in workplaces and marketplaces, relevant trends to pay close attention to, and what it means for businesses.

Since 2000, his career has ...Full Bio

Dr. Christine Bailey
Chief Marketing Officer
Valitor
Senior Fellow
The Conference Board Marketing and Communications Center

Dr. Christine Bailey is Chief Marketing Officer of Valitor, an international payment solutions company. She has spent her career doing B2B marketing in technology/payments, including leading European marketing functions for Hewlett-Packard and Cisco Systems.

A respected thought lead...Full Bio

Alex Parkinson (Moderator)
Communications Institute Co-Leader
The Conference Board
Principal
Parky Communications

Alex Parkinson is Principal of Parky Communications, a communications agency specializing in sustainability and CSR reporting and communications. He serves as the Co-Leader of The Conference Board Corporate Communications Institute and is also Executive Editor of the organizat...Full Bio