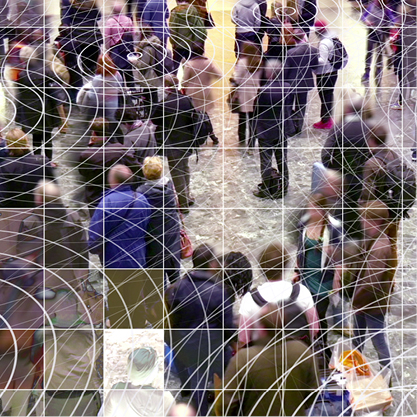 The Conference Board Economics Watch®
Global/ US - Capital of Uncertainty
Stay on top of changing business and economic conditions worldwide. The Conference Board is committed to providing information and educational services in the fields of economic analysis, labor market analysis, and demographic studies research.
Making sense of the latest from Washington on healthcare, taxes, and budgets
Sign In to access this Webcast
Congress and the President have a busy agenda over the next few months. A new healthcare system must be enacted or a firm commitment must be made to administering the existing one. Tax reform proposals could dramatically change how individuals and corporations organize employment and business activity with large potentially consequences for firm investment decisions. A new budget could reshape spending levels and priorities and must be agreed to as the clock ticks towards another debt ceiling showdown.
Join our panel of experts from The Conference Board and the Committee for Economic Development and learn what policy proposals could have the largest effect on your business and what influence these actions could have in shaping the US economic environment.
Speakers
Brian Schaitkin
Senior Economist
The Conference Board

Brian Schaitkin is a Senior Economist in U.S. Economic Outlook & Labor Markets at The Conference Board. He is part of a team working to expand The Conference Board's previous work on labor shortages. In addition, he will be leading efforts to expand coverage of regional economies in the...Full Bio

Joseph J. Minarik
Senior Vice President and Director of Research
Committee for Economic Development

Minarik was the chief economist of the Office of Management and Budget for the eight years of the Clinton Administration, helping to formulate the Administration's program to eliminate the budget deficit, including both the Omnibus Budget Reconciliation Act of 1993 and the bipartisan Balanc...Full Bio

Ataman Ozyildirim, Ph.D.
Director, Business Cycles and Growth Research
The Conference Board

Ataman Ozyildirim is an economist and director of business cycles and growth research at The Conference Board. He joined The Conference Board in 1999 as part of the Global Business Cycle Indicators Program that produces The Conference Board Leading Economic Index® fo...Full Bio

Gad Levanon, Ph.D. (Host)
Chief Economist, North America
The Conference Board

Gad Levanon is chief economist, North America for The Conference Board, where he oversees the labor market, US forecasting, and Help Wanted OnLine© programs. His research focuses on trends in US and global labor markets, the US economy, and forecasting using economic indicat...Full Bio