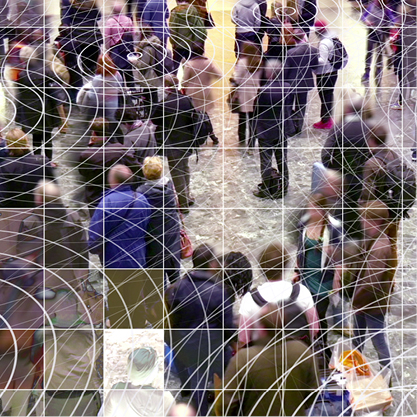 The Conference Board Economics Watch®
The Conference Board Economics Watch®
Stay on top of changing business and economic conditions worldwide. The Conference Board is committed to providing information and educational services in the fields of economic analysis, labor market analysis, and demographic studies research.
The Effects of Demographics on Future Consumption
Sign In to access this Webcast
In the first half of the webcast, we will discuss our latest findings, analysis, and predictions on the global economy, followed by latest economic updates and forecast for the US economy. The special topic will focus on demographic shifts that are impacting the US consumer. Spending behavior could vary greatly by age, race and even ethnicity. Not only spending on various goods and services could be different, but also time spent on activities by different types of households. We will preview some of the upcoming findings on how these shifts are likely to influence consumer spending and behaviors over the next decade. CPE credit available.
Who Should Attend
Those interested in business, finance, and economics.
Speakers
Brian Schaitkin
Senior Economist
The Conference Board

Brian Schaitkin is a Senior Economist in U.S. Economic Outlook & Labor Markets at The Conference Board. He is part of a team working to expand The Conference Board's previous work on labor shortages. In addition, he will be leading efforts to expand coverage of regional economies in the...Full Bio

Brian Anderson
Associate Program Director
The Demand Institute

Brian Anderson is an Associate Program Director at The Demand Institute®.In this role, he has worked across a range of research programs. He has co-authored many of The Demand Institute's recent reports, including Full Bio

Bart van Ark
Chief Economist & Chief Strategy Officer
The Conference Board

Bart van Ark is executive vice president, chief economist, and chief strategy officer at The Conference Board. He leads a team of almost two dozen economists in New York, Brussels, and Beijing who produce a range of widely watched economic indicators and growth forecasts as well as in-depth globa...Full Bio

Gad Levanon, Ph.D. (Host)
Chief Economist, North America
The Conference Board

Gad Levanon is chief economist, North America for The Conference Board, where he oversees the labor market, US forecasting, and Help Wanted OnLine© programs. His research focuses on trends in US and global labor markets, the US economy, and forecasting using economic indicat...Full Bio