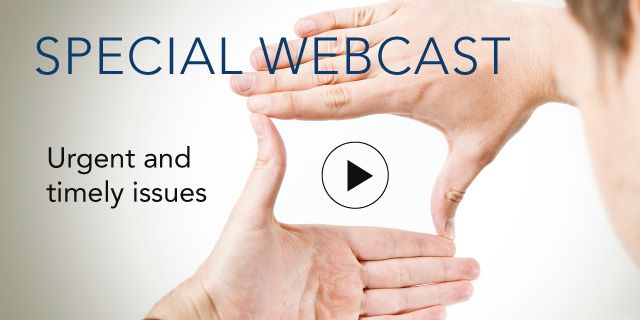 Book Discussion: Eight Dollars and a Dream: My American Journey by Raj Gupta
From The Governance Center
30 November, 2016 | (01 hr)
Sign In to access this Webcast
When Raj Gupta landed at JFK Airport in January 1968, he had $8 in his pocket. Thirty-one years later, he was named chairman and CEO of a Fortune 500 specialty chemicals company and now serves on the board of other Fortune 500 companies. Gupta sits down with us to discuss his autobiography, Eight Dollars and a Dream: My American Journey, and his experience in corporate governance through several periods of dramatic change.
Learn about the role of the board, the importance of leadership, the similarities and differences of public, private and not-for-profit boards, and succeeding in corporate America as an immigrant from Asia.
Who should attend: Current and prospective board members of public companies; CEOs and other C-suite executives and management who report to boards; and governance professionals who advise and provide independent oversight functions to boards.
Speakers
Raj L. Gupta
Executive Chairman and Senior Advisor
Avantor™ Performance Materials
New Mountain Capital, LLC

Raj L. Gupta is the executive chairman of Avantor™ Performance Materials, a chemistries and materials manufacturer, and a senior advisor to New Mountain Capital, LLC, a private equity firm.

Previously, Gupta served as chairman and chief executive officer of Rohm and ...Full Bio

Douglas Chia (Moderator)
President, Soundboard Governance LLC
Fellow, Rutgers Center for Corporate Law and Governance
ESG Center Fellow

Douglas (Doug) Chia is president of Soundboard Governance LLC, fellow at the Rutgers Center for Corporate Law and Governance, and senior fellow for The Conference Board ESG Center.

Chia previously served as executive director of the ESG Center. Before joining The Conference Board, C...Full Bio