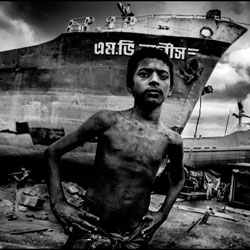 Human Trafficking: Modern Day Slavery in Global Supply Chains

15 November, 2016 | (01 hr)
Sign In to access this Webcast
Every five seconds, another person enters slavery somewhere in the world. It is estimated that there are over 45 million people in slavery today – more than at any other time in history. To make sense of this crime against humanity, The Mekong Club's Matthew Friedman will offer a comprehensive update on the state of human slavery, and explore how the human trafficking paradigm continues to evolve.
Key topics include:
The relationship between human trafficking and slavery
Global trends and patterns – what's working, and what's not working
The role of the private sector
Please join us for an informative and eye-opening discussion as Matt offers a glimpse behind the curtain of this terrible human rights abuse – one that is much closer to home than we might expect.
Speakers
Matthew Friedman
Chief Executive Officer
The Mekong Club

Matt Friedman is an international human trafficking expert with more than 25 years of experience as a manager, program designer, evaluator, and front-line responder. He is currently the Chief Executive Officer of The Mekong Club, an organization made up of Hong Kong-based private sect...Full Bio

Gretchen Winter (Moderator)
Global Business Conduct Council Program Director
The Conference Board
Executive Director - Center for Professional Responsibility in Business and Society
University of Illinois at Urbana-Champaign

Ms. Winter is the executive director of the Center for Professional Responsibility in Business and Society at the College of Business at the University of Illinois at Urbana-Champaign (the "Center"). Her office is located at the Illini Center in Chicago, and she spends time each week during the s...Full Bio