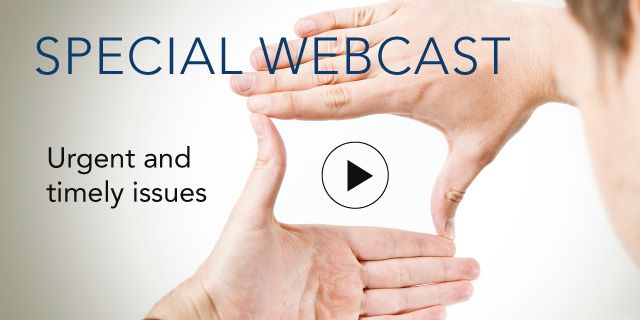 Discussion with Richard Leblanc on "The Handbook of Board Governance"
From The Governance Center
30 November, 2016 | (01 hr)
Sign In to access this Webcast
The work of a corporate board has become more intensive, requiring a broader skill set and knowledge of areas not covered in depth by the traditional 20th-century board. Professor Richard Leblanc has compiled The Handbook of Board Governance, which takes deep dives into what the board of the future will need to understand about its role in the oversight of key areas, including succession, risk, compensation, information technology, and sustainability.
Learn about the board's most important responsibilities; board composition, effectiveness, and dynamics; and the governance of different forms of corporations, including nonprofit, start-up, private, small cap, family, and developing companies.
Who should attend: Current and prospective board members of public and private companies, nonprofit organizations, family businesses, and state-owned enterprises; CEOs and other C-suite executives and management who report to boards; and governance professionals who advise and provide independent oversight functions to boards.
Speakers
Richard Leblanc
Director, Masters of Financial Accountability Program; Associate Professor, Law, Governance and Ethics
York University

Richard Leblanc is an associate professor of Law, Corporate Governance & Ethics at York University. His research expertise is in corporate governance, specifically, the effectiveness of boards of directors, and the recruitment, education and assessment of individual directors, including their...Full Bio

Douglas Chia (Moderator)
President, Soundboard Governance LLC
Fellow, Rutgers Center for Corporate Law and Governance
ESG Center Fellow

Douglas (Doug) Chia is president of Soundboard Governance LLC, fellow at the Rutgers Center for Corporate Law and Governance, and senior fellow for The Conference Board ESG Center.

Chia previously served as executive director of the ESG Center. Before joining The Conference Board, C...Full Bio