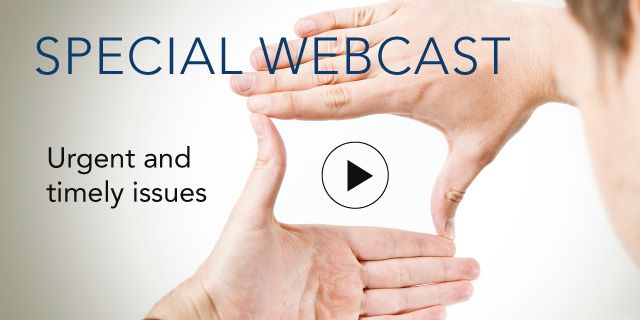 You Can Kill an Idea, but You Can't Kill an Opportunity!

11 October, 2016 | (01 hr)
Sign In to access this Webcast
We all have the potential to grow—our organizations, careers, and even the good we can create. Vision, insight, and creativity are not linked to a job title. They are inherent in all of us, waiting to be tapped and brought to life for extraordinary success.
Join this webcast as our guest author Pam Henderson gives key insights from her latest book.
Key takeaways include:
Understanding how opportunity inspires and generates big ideas that win
Perspectives on how to capture and harness opportunity
Tips on how your entire organization can become 'Opportunity Thinkers'
Speakers
Pam Henderson, Ph.D.
cofounder and CEO
NewEdge, Inc

Pam Henderson, Ph.D., is CEO of NewEdge, Inc., a growth, strategy and design firm that advises companies across every industry including over 75 Fortune 500 and 50 startups and non-profits. Pam pioneered Opportunity Thinking™ principles, a new approach to innovation that helps organizations...Full Bio

John Metselaar (Moderator)
Program Director and Senior Fellow
The Conference Board

John Metselaar leads The Conference Board's Innovation & Digital Transformation Institute and leads its Innovation Council. He additionally serves as Senior Fellow.

John is also Professor at the Solvay Brussels Business School for Economics and Management his course and modules ...Full Bio