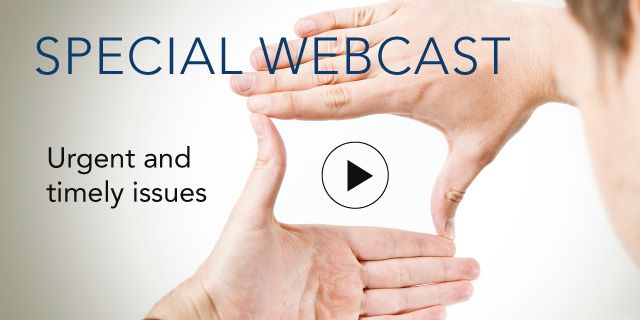 Collective Leadership: A New Model To Reinvent Organisations - Part 2

22 September, 2016 | (01 hr)
Sign In to access this Webcast
Collective Leadership is a new approach that has been shown to boost productivity, cut costs, improve service and encourage innovation by creating a highly engaged culture in which employees want to step up and excel. One company saw a key measure of productivity rise by two-thirds in a single year.
Join this 2-webcast series in which we will explore how Collective Leadership creates business value and impact for leaders who are seeking new ways to drive and sustain organisational health.
In this second webcast we will explore how to harness collective intelligence rather than leading "from the rock", including an exercise for participants, and we will hear from the CEO of Enware Australia, an Australian water management technology company.
Key Learnings:
What collective leadership is and how to harness its benefits
Insights from CEOs who have introduced Collective Leadership
Practical tips on how to get started
If you've missed it, listen to the recording of Part 1where we explored the "being" of leadership, as opposed to the "doing" of leadership
Download our free report on Collective Leadership
Speakers
Adam Degnan
Managing Director
Enware Australia Pty Ltd

Adam Degnan is the Managing Director of Enware Australia Pty Ltd, a manufacturer and distributor of a wide range of high quality products in the Specialist Plumbing, Adaptable Living, Environmental, Health and Safety, Water Metering and Washroom Systems markets.

Adam has held the po...Full Bio

Jane Weber
Co-founder and Principal
PresenceAtWork

Jane Weber is a Co-founder and Principal of PresenceAtWork, a collective leadership development and executive coaching consultancy. Jane has co-developed a broad body of highly innovative and leading edge work focused on bringing a systems approach to leadership.

Jane has 25 years&r...Full Bio

Alison Maitland (Moderator)
Senior Fellow, Human Capital
The Conference Board

Alison Maitland is a Senior Fellow in Human Capital at The Conference Board. In addition to serving as a Senior Fellow, Alison is an international writer, speaker, adviser and coach. Her key areas of expertise are: the changing world of work; building inclusive organizations; new models of ...Full Bio