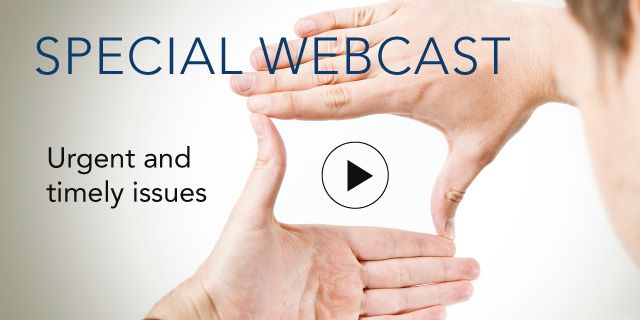 Twelve Critical Behaviors that Highly Engaging Leaders Master

29 August, 2016 | (01 hr)
Sign In to access this Webcast
What is in the DNA of highly engaging leaders? Produced by The Engagement InstituteTM, this year's report builds on previous findings and looks to behaviors and approaches that engaging leaders at all levels demonstrate to deliver consistently exceptional business results. HR practitioners from global companies will offer insights into how their leaders approach employee engagement and how their organizations support them in fostering a culture of engagement.
Key takeaways:
What are the critical behaviors highly engaging leaders must master?
What are organizations doing to support leaders at all levels?
How do highly engaging leaders approach engagement?
What do employees want from their leaders?
Speakers
Dr. Prince Augustin
Executive Vice President
Mahindra Group

Dr. Prince Augustin is the Executive Vice President - (Group Human Capital & Leadership Development), of the USD 17.8 Billion Mahindra Group. Prince is a Phd. from BIT Mesra, Ranchi, a Post Graduate MBA in Human Resources from Symbiosis Institute of Business Management in Pune and has a gradu...Full Bio

Abhijit Bhaduri
Chief Learning Officer
Wipro Group

Abhijit Bhaduri works as the Chief Learning Officer for the Wipro Group. Prior to this role, he led HR teams at Microsoft, PepsiCo, Colgate...Full Bio

Rebecca L. Ray, PhD (Moderator)
Executive Vice President, Human Capital
The Conference Board

Rebecca Ray is the Executive Vice President, Human Capital, at The Conference Board. She leads the US Human Capital Center and is responsible for member engagement and retention as well as the overall quality and continuing integration of all research and offerings across the human capital spectr...Full Bio