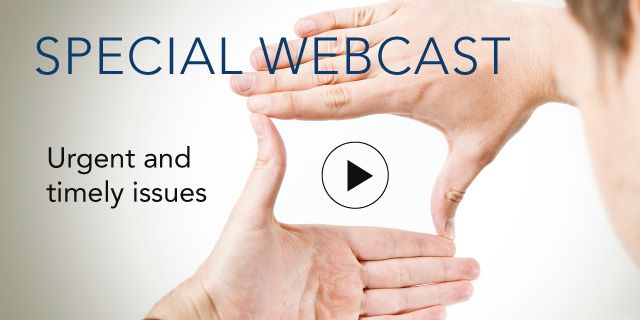 Championing Sustainability from the C-suite: A Key Pillar of Sustainability Leadership

08 September, 2016 | (01 hr)
Sign In to access this Webcast
What are the key business practices that define leadership in corporate sustainability?
Join us as we illustrate some of these determinants, with a special focus on the role of the CEO in elevating sustainability initiatives to a strategic level, and how sustainability champions within the C-suite can help drive business growth and spur innovation.
Check out our full protfolio of reports and videos on sustainablity leadership here.
Watch our Insight Minute video here below...
Speakers
Dr. Uwe G. Schulte
Leader, Global Sustainability Centre and Program Director
The Conference Board

Dr. Uwe G. Schulte is Leader, Global Sustainability Centre, and Program Director for the European Sustainability Council at The Conference Board.

Schulte was executive director of the INSEAD Social Innovation Centre and spent most of his professional career at Unilever. In his final role,...Full Bio

Dr. Jens Dinkel
VP Corporate Strategy – Sustainability Management
Siemens

Dr. Jens Dinkel is VP Corporate Strategy – Sustainability Management at Siemens. He is responsible for designing Siemens' sustainability strategy and orchestrates the implementation across divisions, countries and functions. Jens also leads the interaction with external stak...Full Bio

Thomas Singer (Moderator)
Principal Researcher
The Conference Board

Thomas Singer is a principal researcher in the ESG Center at The Conference Board. His research focuses on corporate social responsibility and sustainability issues. Singer is the author of numerous publications, including Total Impact Valuation: Overview of Current Pra...Full Bio