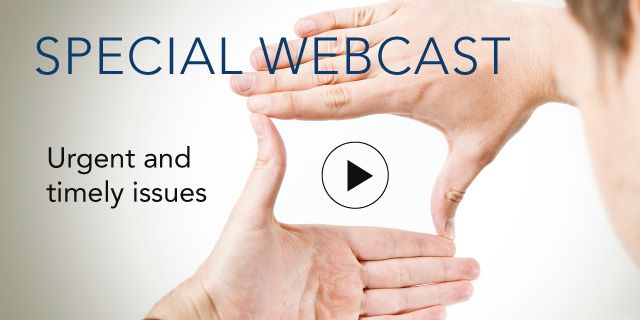 Consumer Demand in an Under Pressure Economy

01 September, 2016 | (01 hr)
Sign In to access this Webcast
Join The Demand Institute®, a not-for-profit think tank jointly operated by The Conference Board and Nielsen, and The Federal Reserve Bank of New York for a special webcast on the US consumer.
We will discuss the latest findings from The Federal Reserve Bank of New York's Survey of Consumer Expectations, featuring Americans' views on inflation, job prospects, and earnings growth and their expectations about future spending and access to credit. We will also review the latest results from The Conference Board Consumer Confidence Survey®. The discussion will include a more detailed breakdown of confidence at the regional and state levels. Finally, we will describe the potential implications for business leaders and policy makers.
Key Issues:
How confident are consumers? What are their expectations regarding the economic outlook in the short-term?
What are recent trends in consumers' future spending, labor market and access to credit expectations?
What do these trends mean for consumer demand in the U.S.?
What are the important considerations for business leaders and policy makers to successfully navigate through the opportunities and challenges presented by shifts in consumer expectations?


Earn 1 CPE credit
Economics
Requirements : Attendees must be logged on for the duration of the webcast, participate in all interactive polls, and request credits via the on-screen form. Delivery Method: Group-Internet Based Program Level: Intermediate, Prerequisites: Bachelor's degree or higher, Advanced Preparation: None
Speakers
Giorgio Topa
Vice President in the Microeconomic Studies Function within the Research and Statistics Group
Federal Reserve Bank of New York

Giorgio Topa is a Vice President in the Microeconomic Studies Function within the Research and Statistics Group at the Federal Reserve Bank of New York. His primary research interests include applied microeconomics, labor economics and applied econometrics. Recently, he has been studying job sear...Full Bio

Lynn Franco (Moderator)
Director, Economic Indicators and Surveys
The Conference Board

Lynn Franco is director of economic indicators and surveys at The Conference Board. Franco is responsible for overseeing the production and release of all global indicators for The Conference Board, including the Consumer Confidence Index®, The Conference...Full Bio