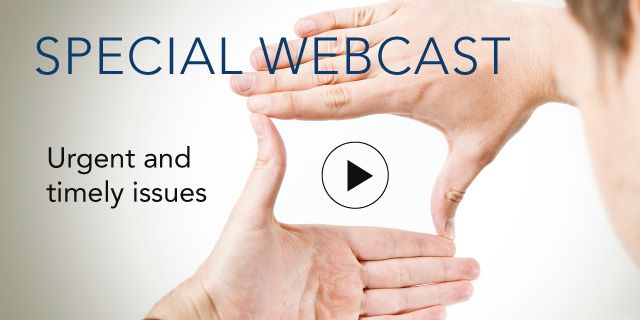 Is Lack of Jobs or Lack of Workers the Problem in Europe?

24 May, 2016 | (01 hr)
Sign In to access this Webcast
The latest Eurostat figures show that unemployment is still double-digits in the Eurozone: 10.3 percent in February 2016. Although as many as 16.6 million people in the Euro Area are looking for a job and cannot find one, it is labor shortages that companies and policy makers need to worry about. Labor markets are rapidly tightening in some European countries as a result of timid growth and, most importantly, population aging. In Germany, Hungary, the UK, Poland, and Czech Republic, unemployment is reaching its natural rate, meaning these countries are close to full employment.
Key Learnings:
What does this mean for the European business sector?
What are the strategies to cope with it?
Where can one find the solution: in technological change or immigration?
Speakers
Gad Levanon, PhD
Vice President, Labor Markets
The Conference Board

Gad Levanon is Vice President, Labor Markets for The Conference Board, where he oversees the labor market, US forecasting, and Help Wanted OnLine© programs. His research focuses on trends in US and global labor markets, the US economy, and forecasting using economic ind...Full Bio

Brian Schaitkin
Former Senior Economist
The Conference Board

Brian Schaitkin is a former Senior Economist in U.S. Economic Outlook & Labor Markets at The Conference Board. He is part of a team working to expand The Conference Board's previous work on labor shortages. In addition, he will be leading efforts to expand coverage of regional economies...Full Bio

Ilaria Maselli (Moderator)
Senior Economist
The Conference Board

Ilaria Maselli has been the senior economist for Europe at The Conference Board since March 2016. Maselli monitors the monthly business cycle of the European economy and contributes analysis to The Conference Board Global Economic Outlook. She also contributes to in-dept...Full Bio