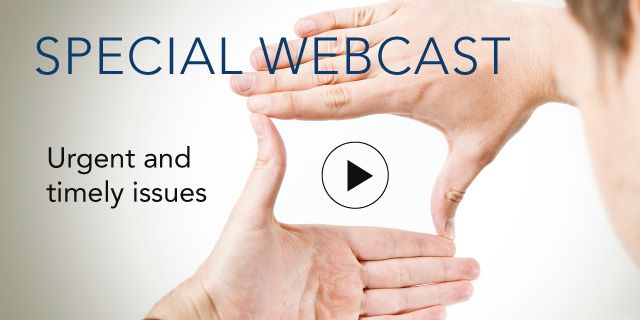 Book Discussion: Stretch: How to Future-Proof Yourself for Tomorrow's Workplace

26 May, 2016 | (01 hr)
Sign In to access this Webcast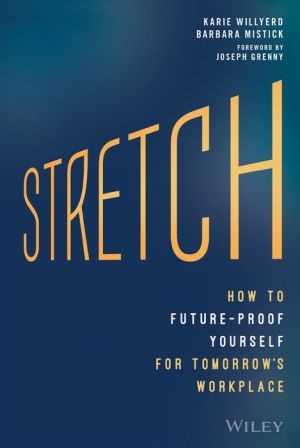 If you are like other professionals, your biggest worry is that you will become obsolete at work. Shifting technologies, fierce competition among corporations, and recruitment occurring on a global level would give anyone concern.

Join co-authors Karie Willyerd and Barbara Mistick, established experts and the winners of dozens of awards in the field of personal development and learning, as they offer evidence-based guidance on obtaining the skills you need to thrive in tomorrow's workplace.
Who should attend: Professionals looking to start, enhance, and lengthen their career by anticipating the needs of a changing work environment, as well as HR practitioners looking to hire those with the necessary skills to take on tomorrow's challenges.
Earn 1 CPE credit
Personal Development
Requirements : Attendees must be logged on for the duration of the webcast, participate in all interactive polls, and request credits via the on-screen form. Delivery Method: Group-Internet Based Program Level: Intermediate, Prerequisites: Bachelor's degree or higher, Advanced Preparation: None
Speakers
Karie Willyerd
Workplace Futurist
SuccessFactors

Karie Willyerd is a Workplace Futurist for SuccessFactors, an SAP company. She is the co-author of the bestseller, The 2020 Workplace: How Innovative Companies Attract, Develop, and Keep Tomorrow's Employees Today.

Her articles and blogs appear regularly in Harvard Business...Full Bio

Barbara Mistick, Ph.D.
President
Wilson College

Dr. Barbara Mistick is the President of Wilson College. Recently, she made history pioneering the nation's first loan buy-back program for college students. She was named a Distinguished Service professor at Carnegie Mellon University and was the first woman to serve as president of the Car...Full Bio

Sherlin Nair (Moderator)
Research Associate, Human Capital
The Conference Board

Sherlin Nair is a research associate in human capital at The Conference Board and supports research efforts focusing on leadership development, talent management, executive coaching, and employee engagement. Nair also co-authored a chapter on the rise of internal coaching in The Center for Cr...Full Bio