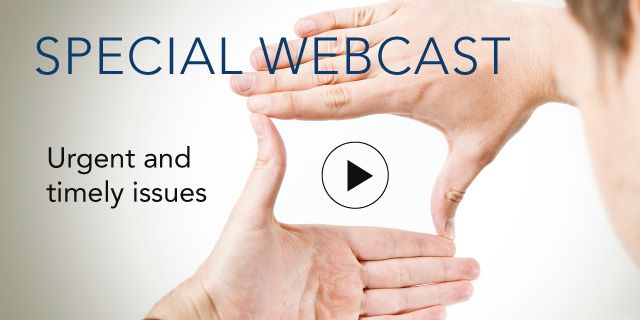 Trust - The Toughest Leadership Challenge?

25 May, 2016 | (30 min)
Sign In to access this Webcast
It can take organizations and their leaders years to build a reputation and grow a solid trust account, into which consumers and society will gladly invest. It is therefore clear that trust and integrity are vital components that drive organizational success. Leaders must arguably deal and trade in trust. They should have an understanding of how trust is built, sustained, and, if necessary, recovered. This is one of the most critical skills that any leader should master.
Key Takeaways:
Establishing cultures where trust exists in both directions
Balancing the "trust account"
The Eight Axioms of Honest Leadership - core leadership behaviors that generate trust
Speakers
David Watkins
Head of Organisational Learning & Development
Schindler Management AG, Corporate Human Resources

David, British born and Swiss married, has over 20 years business and leadership experience collected across the world in global blue chip organisations. He has worked in a variety of segments and countries including the travel industry, brand driven automotive industry and more recently the cycl...Full Bio

Sanja M. Haas, M.A. (Moderator)
Senior Fellow, Human Capital; Council Director, Leadership, Talent & Learning
The Conference Board

Sanja Haas is a Senior Fellow, Human Capital at The Conference Board. In this role, Sanja supports the Human Capital Practice which includes The Human Capital ExchangeTM, research, conferences, webcasts and programs in a broad spectrum of human capital areas. In addition to se...Full Bio