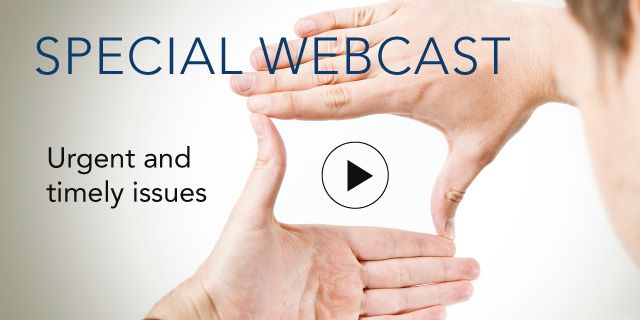 Building Markets for Millions: How Social Entrepreneurs Rewrite Business and Responsibility

03 March, 2016 | (01 hr)
Sign In to access this Webcast
A recent study by Ashoka and McKinsey reveals how several billion dollar markets have recently been triggered not by business but social entrepreneurs. With examples ranging from the sharing economy to green energy, and from fair trade to peer-to-peer financial services, the study gives insight into strategies that defy conventional wisdom but may define a new, hybrid (combining traditional business and new social components) game that a few leading companies are beginning to play. Join this webcast to understand how to play and compete using social innovation in a world of accelerating change and unprecedented access for everyone.
Key takeaways:
Examples of new markets being created and industries being disrupted by social innovation.
Profiles of pioneers of investing in social entrepreneurs as business partners, and how to get into the game.
The new competition for changemakers, and how to anticipate future market shifts.
Related Resources:
Harvard Business Manager study on "Markets for Millions" by Felix Oldenburg
Q&A with Bradley Googins regarding E4Impact Africa, which is training social entrepreneurs in Africa; Q&A with George Khalaf of the Synergos Institute, which discusses the state of social entrepreneurship in the Middle East.
Framing Social Impact Measurement (Report)
Speakers
Felix Oldenburg
Europe Co-Leader and Director Germany
Ashoka

Felix Oldenburg serves as Europe Leader and Director Germany for Ashoka, the global association of leading social entrepreneurs, with 3,000 Ashoka Fellows in 80 countries. Ashoka systematically selects social innovators with potential for large scale social impact, and supports them financially a...Full Bio

Dr. Uwe G. Schulte (Moderator)
Leader, Global Sustainability Centre and Program Director
The Conference Board

Dr. Uwe G. Schulte is Leader, Global Sustainability Centre, and Program Director for the European Sustainability Council at The Conference Board.

Schulte was executive director of the INSEAD Social Innovation Centre and spent most of his professional career at Unilever. In his final role,...Full Bio