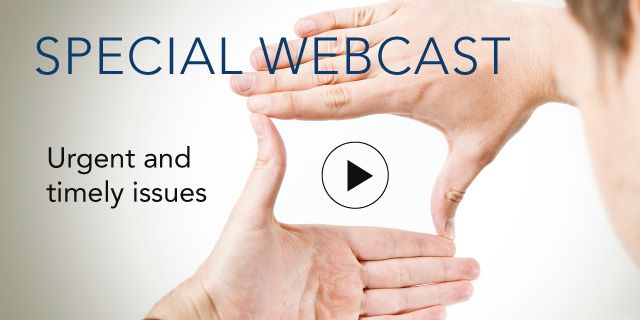 Why Inclusive Companies Are Better at Innovation

25 February, 2016 | (01 hr)
Sign In to access this Webcast
Building a diverse workforce is one thing; cultivating an inclusive culture in which "diversity of thought" consistently sparks innovation is far more challenging.
Based on a global survey, expert interviews, and in-depth company case studies, new research from The Conference Board highlights the link between inclusion and innovation. Among the findings: the most innovative companies are also the most inclusive. Their D&I and innovation leaders collaborate to build a culture where diversity of thought can flourish. And their CEOs excel in three areas where CEOs of the least innovative companies often fail.
Join us as our guest, Vincent Monziols, general manager of Saint-Gobain Performance Plastics' (SGPPL) bearings business, describes the company's journey to achieve double-digit annual growth by making innovation part of every job.
Key takeaways:
Learn how the company has aligned its global workforce around a common vision.
Hear how SGPPL trains managers and frontline workers to value differences and encourage divergent thinking, despite local cultures that are sometimes very hierarchical.
Find out how the roles of leaders at every level must change as a result.
Speakers
Mary B. Young, D.B.A.
Principal Researcher, Human Capital
The Conference Board

Dr. Mary Young leads The Conference Board's program of research on digital transformation's human capital impacts, big data and human capital analytics, and strategic workforce planning.

Mary is the author of more than 25 research publications from The Conference Boardin...Full Bio

Vincent Monziols
General Manager Bearings Division
Saint-Gobain Performance Plastics

Vincent is a transformational leader currently bringing innovation capabilities and self-directed organization in the industry.

Vincent started his career in the high-tech world both in venture capital and with a biotech company in France, already funding and developing innovation in its ...Full Bio

John Metselaar (Moderator)
Program Director and Senior Fellow
The Conference Board

John Metselaar leads The Conference Board's Innovation & Digital Transformation Institute and leads its Innovation Council. He additionally serves as Senior Fellow.

John is also Professor at the Solvay Brussels Business School for Economics and Management his course and modules ...Full Bio