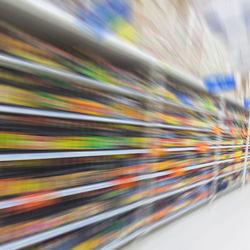 Is Turkey heading towards an economic and political crisis?
Sign In to access this Webcast

Turkey, the 17th largest economy in the world, has been one of the fastest growing emerging economies in income per capita and urbanization in the last decade. Its strategic location, young and rapidly growing labor force, and strong infrastructure and services have attracted large influx of foreign investment. Since 2012, however, Turkey's economic growth has slowed and is facing ongoing strong external and internal headwinds, with its economic growth and investors' confidence weighed down by political and geopolitical uncertainties, policy unpredictability, and lack of transparency in its business climate. This webcast will focus on what it will take for Turkey to revive its economy and realize its potential growth.
Speakers
Jing Sima-Friedman
Senior Economist
The Conference Board

Jing Sima-Friedman is a senior economist at The Conference Board. She leads macroeconomic research projects on emerging markets, with a focus on structural changes, monetary policy, capital and financial market developments, and trade flows. She also produces ...Full Bio

Ayse Imrohoroglu
Professor of Finance and Business Economics
USC Marshall School of Business

Ayse Imrohoroglu is Professor of Finance and Business Economics at USC Marshall School of Business. Ms. Imrohoroglu is a macroeconomist who specializes in understanding business cycles, inflation, unemployment insurance, and social security.

Ayse's work has been published in the Amer...Full Bio

Ataman Ozyildirim (Host)
Senior Director, Economics and Global Research Chair
The Conference Board

Ataman Ozyildirim, PhD is the Director of Economic Research and Global Research Chair at The Conference Board. He specializes in the development of economic indicators and in forecasting aggregate economic activity worldwide. He also oversees The Conference Board's Global Economic Outlook a...Full Bio