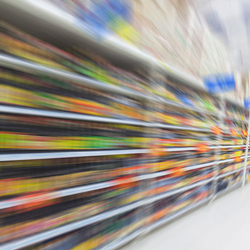 The Conference Board Economics Watch®
The Conference Board Economics Watch® - Emerging Markets View
Stay on top of changing business and economic conditions worldwide. The Conference Board is committed to providing information and educational services in the fields of economic analysis, labor market analysis, and demographic studies research.
China's New "Going Out": the One Belt One Road initiative
Sign In to access this Webcast
In addition to the known factors since the announcement of China's OBOR initiative, this webcast will seek to address the 'unknowns' of the initiative. It will also address the questions this significant initiative raises for companies seeking to participate in, or potentially being affected by this initiative. This webcast will also identify issues to be addressed by the Chinese government for the initiative to be successful.
Speakers
Jens Eskelund
Managing Director
Maersk China Ltd.

Jens Eskelund is a Managing Director at Maersk China Ltd., an investment company of the Maersk Group in China. The main focus of Maersk China Ltd. is to engage Chinese Government entities, institutions and trade associations on matters of policy, regulatory environment and business development on...Full Bio

Erik Lundh
Senior Economist for China Geo-Economics
The Conference Board

Erik Lundh is a senior economist in China Geo-Economics at The Conference Board's China Center. Based in New York, he is responsible for much of our work on the implications of China's global economic integration and works closely with both the global economics team and our researcher...Full Bio

Bart van Ark (Host)
Chief Economist & Chief Strategy Officer. Program Director, CFO Council: Fortune 250
The Conference Board

Bart van Ark is executive vice president, chief economist, and chief strategy officer at The Conference Board. He leads a team of almost two dozen economists in New York, Brussels, and Beijing who produce a range of widely watched economic indicators and growth forecasts as well as in-depth globa...Full Bio