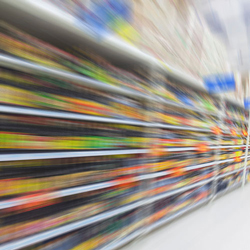 Will India Still Be a Rising Star in the Coming Years?
Sign In to access this Webcast
In a slow-growth environment across emerging economies, India seems to be holding up quite well. Its official GDP has been growing at near 7 percent in the last two years, making it one of the fastest growing emerging economies and far ahead of China. While lower oil prices have given India's economy a boost in 2015, delays in several pro-business reforms and a sluggish global economy will continue to challenge India's short-term growth prospects. In April's Emerging Markets webcast, we will discuss both the short and medium-term outlooks for India's economy.
Speakers
Bart van Ark
Senior Advisor
The Conference Board

Bart van Ark is a Senior Advisor of the Economy, Strategy and Finance (ESF) Center at The Conference Board. From 2008 until September 2020 he was Chief Economist and Head ...Full Bio

Abdul Erumban
Senior Research Fellow
The Conference Board
Assistant Professor, Economics
University of Groningen

Abdul Erumban is an assistant professor at the University of Groningen, The Netherlands and a senior research fellow at The Conference Board. His research centers on the fields of productivity, technological change, structural change, digital transformation, and its impact, globalization, global ...Full Bio

Ataman Ozyildirim (Host)
Senior Director, Economics and Global Research Chair
The Conference Board

Ataman Ozyildirim, PhD is the Director of Economic Research and Global Research Chair at The Conference Board. He specializes in the development of economic indicators and in forecasting aggregate economic activity worldwide. He also oversees The Conference Board's Global Economic Outlook a...Full Bio