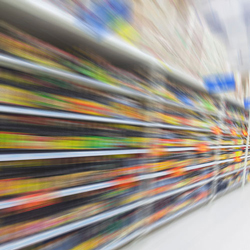 Who will feel the chill from China's slowing economy?
Sign In to access this Webcast
Renewed turmoil in China's equity and currency markets in the first month of 2016 has stirred up uncertainty and pessimism around the globe. The turbulence comes at the time when global economy ended 2015 weaker than expected, oil and commodity prices continue falling, and emerging markets including China are facing significant structural challenges. In March's Emerging Markets webcast, we will take a deep dive into some of the most pressing issues facing China's economy in 2016. We will also discuss the impact of the slowdown in China's economy on the global economy.
Speakers
Jing Sima-Friedman
Senior Economist
The Conference Board

Jing Sima-Friedman is a senior economist at The Conference Board. She leads macroeconomic research projects on emerging markets, with a focus on structural changes, monetary policy, capital and financial market developments, and trade flows. She also produces ...Full Bio

Jennelyn Tanchua

Jennelyn Tanchua is Sector Economist at Standard & Poor's Corporate Ratings Group. She conducts credit market research, focusing on macro trends and risks and their impact on U.S. corporates. She regularly publishes market and thought leadership commentary, including U.S. Corporate Outl...Full Bio

Ataman Ozyildirim (Host)
Senior Director, Economics and Global Research Chair
The Conference Board

Ataman Ozyildirim, PhD is the Director of Economic Research and Global Research Chair at The Conference Board. He specializes in the development of economic indicators and in forecasting aggregate economic activity worldwide. He also oversees The Conference Board's Global Economic Outlook a...Full Bio