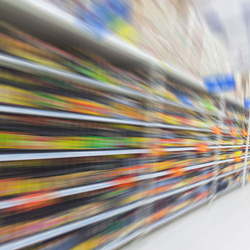 What are the top challenges CEOs are facing in 2016?
Sign In to access this Webcast
In January's Emerging Markets webcast, in addition to an update on emerging economies, we will offer an economics perspective on the most pressing challenges on the minds of the chief executives who responded to The Conference Board CEO Challenge® 2016. In this year's survey, we see CEO respondents focusing on building organizational capability and high performing cultures around, engagement, inclusion, and continual improvement. Moreover we see a deep seated concern about global talent shortages and heightened awareness of the role of cost management and strengthening process improvement to mitigate risk. In addition, six big-picture trends emerge from the strategies CEO respondents selected to meet key business challenges.
Speakers
Jing Sima-Friedman
Senior Economist
The Conference Board

Jing Sima-Friedman is a senior economist at The Conference Board. She leads macroeconomic research projects on emerging markets, with a focus on structural changes, monetary policy, capital and financial market developments, and trade flows. She also produces ...Full Bio

Nicholas Sutcliffe
Senior Fellow, Human Capital
The Conference Board

Nicholas Sutcliffe is a Senior Fellow in Human Capital at The Conference Board. Having worked in Asia since 1994, Nicholas has a deep understanding of the cultural and social issues that affect the region and a passionate interest in Chinese and Indian business relations and cultural drivers...Full Bio

Bart van Ark
Senior Advisor
The Conference Board

Bart van Ark is a Senior Advisor of the Economy, Strategy and Finance (ESF) Center at The Conference Board. From 2008 until September 2020 he was Chief Economist and Head ...Full Bio

Ataman Ozyildirim, PhD (Host)
Director, Economic Research, and Global Research Chair
The Conference Board

Ataman Ozyildirim, PhD is the Director of Economic Research and Global Research Chair at The Conference Board. He specializes in the development of economic indicators and in forecasting aggregate economic activity worldwide. He also oversees The Conference Board's Global Economic Outlook a...Full Bio