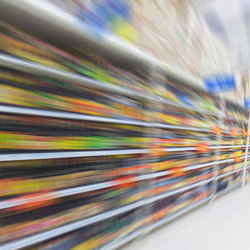 How does Europe compare to the rest of the world?
Sign In to access this Webcast
Which regions and countries are likely to grow faster or slower in the next 5-10 years? What can businesses do to change the declining trend in global growth? What are the challenges and opportunities for different parts of the globe?
These are some of the questions we will answer during this Economics Watch based off fresh results from our latest Global Economic Outlook. During the second part of the webcast, we will touch on the short-term economic outlook for the Eurozone.
Speakers
Bart van Ark
Senior Advisor
The Conference Board

Bart van Ark is a Senior Advisor of the Economy, Strategy and Finance (ESF) Center at The Conference Board. From 2008 until September 2020 he was Chief Economist and Head ...Full Bio

Abdul Erumban
Senior Research Fellow
The Conference Board
Assistant Professor, Economics
University of Groningen

Abdul Erumban is an assistant professor at the University of Groningen, The Netherlands and a senior research fellow at The Conference Board. His research centers on the fields of productivity, technological change, structural change, digital transformation, and its impact, globalization, global ...Full Bio

Klaas de Vries
Economist
The Conference Board

Klaas de Vries is an economist with The Conference Board. He closely follows developments in the global economy and researches the structural drivers of global growth and competitiveness relating to productivity and trade. He develops and maintains several large-scale growth and productivity data...Full Bio

Ilaria Maselli (Host)
Senior Economist
The Conference Board

Ilaria Maselli has been the senior economist for Europe at The Conference Board since March 2016. Maselli monitors the monthly business cycle of the European economy and contributes analysis to The Conference Board Global Economic Outlook. She also contributes to in-dept...Full Bio