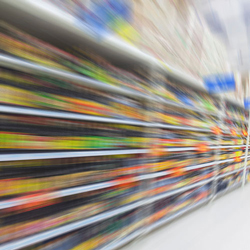 TTIP - CETA - TISA: Much Ado About Nothing?
Sign In to access this Webcast
The European Union has currently in place a long list of preferential trade and investment agreements: from Korea to Morocco. The general economic view is that trade is beneficial for the economy and as such it has constantly been on the European agenda. Yet, trade and, more in general, globalization, have become extremely unpopular among the general public. As many as 3.5 million Europeans signed a petition to stop TTIP.
In the second part of the webcast we will touch upon the economic outlook for the Eurozone.
Speakers
Klaas de Vries
Economist
The Conference Board

Klaas de Vries is an economist with The Conference Board. He closely follows developments in the global economy and researches the structural drivers of global growth and competitiveness relating to productivity and trade. He develops and maintains several large-scale growth and productivity data...Full Bio

Federica Mustilli
Research Fellow
Centre for European Policy Studies

Mrs. Federica MUSTILLI is Research fellow in the Regulatory Policy Unit at CEPS since May 2011. She deals with research issues related to International Trade Policies and the EU Internal Market. She recently published a report that evaluates a potential Free Trade Agreement with China in cooperat...Full Bio

Ilaria Maselli (Host)
Senior Economist
The Conference Board

Ilaria Maselli has been the senior economist for Europe at The Conference Board since March 2016. Maselli monitors the monthly business cycle of the European economy and contributes analysis to The Conference Board Global Economic Outlook. She also contributes to in-dept...Full Bio