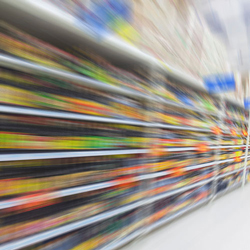 Who Is Afraid of the Red Dragon? Understanding the Market Economy Status and China
Sign In to access this Webcast
Whether China will be granted the status of a "market economy" is the question of the year for those interested in the future of trade relations. The issues at stake are major: the MES implies that it will be more difficult to protect European companies from unfair competition and dumping.
Who would benefit from this change? Who, instead, is afraid of the Red Dragon and why? What sectors are most endangered by the Chinese pricing opacity?
Join us for a lively debate, as well as the economic outlook for the Eurozone.
Speakers
Bart van Ark
Senior Advisor
The Conference Board

Bart van Ark is a Senior Advisor of the Economy, Strategy and Finance (ESF) Center at The Conference Board. From 2008 until September 2020 he was Chief Economist and Head ...Full Bio

Ethan Cramer-Flood
Senior Fellow, China Center for Economics and Business
The Conference Board

Ethan Cramer-Flood is a Senior Fellow of The Conference Board's China Center for Economics and Business. Based in New York City, he helps direct the Beijing-based China Center and supports The Conference Board's Asia-based operations in Hong Kong and Singapore. Cramer-Flood is r...Full Bio

Ilaria Maselli (Host)
Senior Economist
The Conference Board

Ilaria Maselli has been the senior economist for Europe at The Conference Board since March 2016. Maselli monitors the monthly business cycle of the European economy and contributes analysis to The Conference Board Global Economic Outlook. She also contributes to in-dept...Full Bio