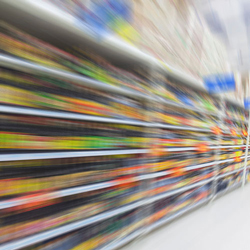 The Conference Board Economics Watch®
The Conference Board Economics Watch® - European View
Stay on top of changing business and economic conditions worldwide. The Conference Board is committed to providing information and educational services in the fields of economic analysis, labor market analysis, and demographic studies research.
The Euro Outlook and the "Brexit" Referendum
Sign In to access this Webcast
The referendum about UK's membership of the European Union membership is scheduled to take place on June 23rd this year. A good part of this webcast will be devoted to a discussion of what it will mean for the business environment, especially with regards to rules and regulations and further EU reforms, if Britain chooses either "Yes" or "No". Also, we will discuss what we can expect in the coming four months leading up to the referendum. We are joined on this webcast by professor Iain Begg, professor at the London School of Economics where he focuses on issues surrounding EU integration and governance, and a well-known public figure in Britain.
Speakers
Iain Begg
Professorial Research Fellow
London School of Economics and Political Science

Iain Begg is a Professorial Research Fellow at the European Institute, London School of Economics and Political Science. His main research work is on the political economy of European integration and EU economic governance. He has directed and participated in a series of research project...Full Bio

Klaas de Vries
Associate Economist
The Conference Board

Klaas de Vries is an associate economist at The Conference Board Europe. He focuses on measurement of economic growth and productivity and works on The Conference Board Global Economic Outlook, an annual flagship report on the global economy. He also maintains and develops the Total E...Full Bio

Ataman Ozyildirim, Ph.D. (Host)
Director, Business Cycles and Growth Research
The Conference Board

Ataman Ozyildirim is an economist and director of business cycles and growth research at The Conference Board. He joined The Conference Board in 1999 as part of the Global Business Cycle Indicators Program that produces The Conference Board Leading Economic Index® fo...Full Bio

Andrew Tank (Host)
Executive Director, Business Development, Europe, Middle East and Africa

Andrew Tank is responsible for The Conference Board's membership in Europe, the Middle East and Africa. Associate Members receive on-going research in the fields of productivity, corporate governance and organizational effectiveness, information services and access to exclusive peer g...Full Bio