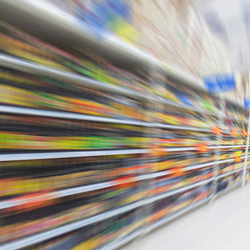 The Conference Board Economics Watch®
The Conference Board Economics Watch® - European View
Stay on top of changing business and economic conditions worldwide. The Conference Board is committed to providing information and educational services in the fields of economic analysis, labor market analysis, and demographic studies research.
A Global Perspective: What are CEOs currently most concerned about?
Sign In to access this Webcast
In this webcast we will discuss the global perspective of the latest findings from The Conference Board CEO Challenge® 2016. What are CEOs concerned about globally? And is the European environment very much different?
Speakers
Klaas de Vries
Associate Economist
The Conference Board

Klaas de Vries is an associate economist at The Conference Board Europe. He focuses on measurement of economic growth and productivity and works on The Conference Board Global Economic Outlook, an annual flagship report on the global economy. He also maintains and develops the Total E...Full Bio

Charles Mitchell
Executive Director, Knowledge Content & Quality
The Conference Board

Charles Mitchell, the executive director, knowledge content & quality at The Conference Board, is responsible for the development of member-generated content and ensuring the objectivity, independence, accuracy, and business relevance of the organization's research. In recent years he h...Full Bio

Ataman Ozyildirim, Ph.D. (Host)
Director, Economic Research, and Global Research Chair
The Conference Board

Ataman Ozyildirim, PhD, is the director of economic research and global research chair at The Conference Board. He specializes in the development of economic indicators and in forecasting aggregate economic activity worldwide. He also oversees The Conference Board's Global ...Full Bio