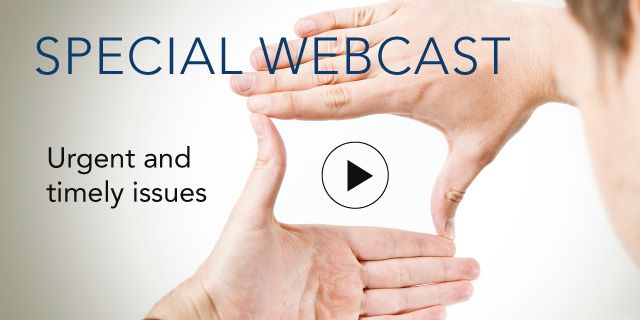 Will the US Economy Come to the Rescue of the Global Economy?

19 November, 2015 | (01 hr)
Sign In to access this Webcast
Can the global economy in 2016 get out of the holding pattern in which it seems to be stuck in recent years? Will the US economy come to the rescue of the global economy? Is China changing from being a driver of global growth to being a major source of global volatility? Is Latin America entering another lost decade? What does good growth in Africa mean? Join Chief Economist Bart van Ark with two speakers from the business world (TBA) to discuss the annual Global Economic Outlook from The Conference Board.
Earn 1 CPE credit
Economics
Requirements : Attendees must be logged on for the duration of the webcast, participate in all interactive polls, and request credits via the on-screen form. Delivery Method: Group-Internet Based Program Level: Intermediate, Prerequisites: Bachelor's degree or higher, Advanced Preparation: None
Speakers
Graham Slack
Council Director
The Conference Board
Chief Economist, Head of Strategic Intelligence
A.P. Moller Maersk

Graham L. Slack is A.P. Møller-Maersk's Chief Economist and Head of Strategic Intelligence. He is responsible for developing the company's economic and trade outlooks and risk scenarios, drawing implications for its business activities, supporting enterprise risk management and treas...Full Bio

Erin Grossi
Managing Director of Digital Strategy & Innovation
Accenture

Erin Grossi is a Leader for Accenture's Global Innovation Team, helping the company scale its digital transformation work with key client accounts. As companies around the world confront disruption of their traditional business lines in the Digital Age, Ms. Grossi and her team help them bol...Full Bio

Bart van Ark (Moderator)
Senior Advisor
The Conference Board

Bart van Ark is a Senior Advisor of the Economy, Strategy and Finance (ESF) Center at The Conference Board. From 2008 until September 2020 he was Chief Economist and Head ...Full Bio