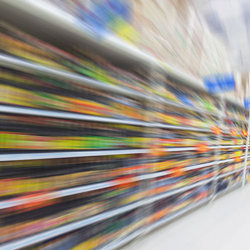 The Conference Board Economics Watch®
The Conference Board Economics Watch®
Stay on top of changing business and economic conditions worldwide. The Conference Board is committed to providing information and educational services in the fields of economic analysis, labor market analysis, and demographic studies research.
Navigating the Digital Economy
Sign In to access this Webcast
Digital transformation is an unavoidable trend for the future. This webcast will explore the role of digitization in addressing skill shortages, managing key talent, and driving productivity.
Speakers
Bart van Ark
Executive Vice President & Chief Economist
The Conference Board

Bart van Ark is executive vice president and global chief economist of The Conference Board, a global business research think tank headquartered in New York...Full Bio

Brian Schaitkin
Senior Economist
The Conference Board

Brian Schaitkin is a Senior Economist in U.S. Economic Outlook & Labor Markets at The Conference Board. He is part of a team working to expand The Conference Board's previous work on labor shortages. In addition, he will be leading efforts to expand coverage of regional economies in the...Full Bio

Gad Levanon, PhD (Host)
Chief Economist, North America
The Conference Board

Gad Levanon is chief economist, North America for The Conference Board, where he oversees the labor market, US forecasting, and Help Wanted OnLine© programs. His research focuses on trends in US and global labor markets, the US economy, and forecasting using economic indicat...Full Bio