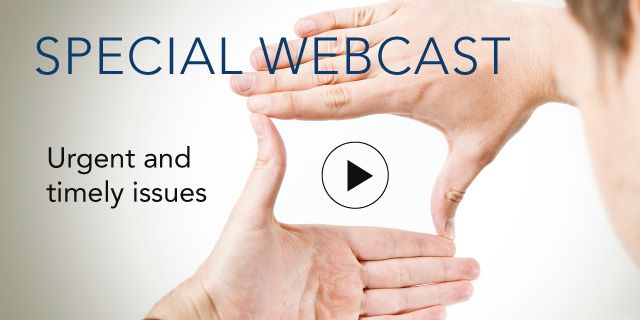 Driving Revenue Growth Through Sustainable Products and Services (featuring Caterpillar)

30 September, 2015 | (01 hr)
Sign In to access this Webcast
Caterpillar's portfolio of sustainable products and services generated almost $10 billion in 2014, accounting for 18% of the company's total sales and revenues. In addition to an in-depth case study on how they achieved this success, we will also explore findings from a research collaboration between The Conference Board and the Investor Responsibility Research Center Institute (IRRCi). We will discuss the extent to which sustainability is generating revenue, providing business growth opportunities, and stimulating innovation in products and services among S&P Global 100 companies.
All registrants will receive a complimentary copy of the report. For more resources on this topic, please visit: https://www.conference-board.org/sustainability-innovation/
Who should attend Company executives with responsibility for sustainability programs and initiatives, and/or executives with responsibility for driving topline growth through products, services, and innovation.
Speakers
Timothy C. Lindsey
Global Director of Sustainable Development
Caterpillar

Dr. Tim Lindsey leads Caterpillar's efforts to build a culture of sustainability across the entire Caterpillar enterprise. He uses sustainability focused business strategies to drive innovation and build competitive advantage throughout the value chain. Dr. Lindsey works with business units...Full Bio

Thomas Singer (Moderator)
Principal Researcher
The Conference Board

Thomas Singer is a principal researcher in the ESG Center at The Conference Board. His research focuses on corporate social responsibility and sustainability issues. Singer is the author of numerous publications, including Total Impact Valuation: Overview of Current Pra...Full Bio