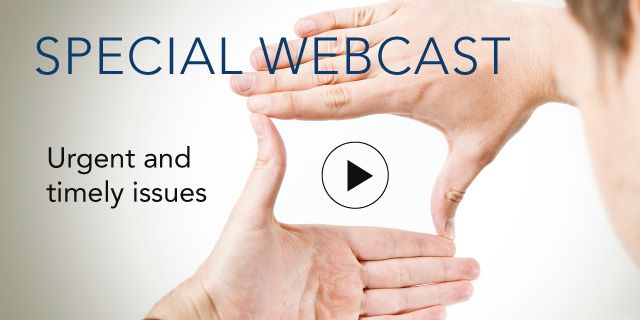 What Can Leaders Learn from the 2015 Most Powerful Brands?

16 November, 2015 | (01 hr)
Sign In to access this Webcast
Brands are moving boldly. This momentum is the strongest since the recession, thanks to significant investments in business model innovation, collaboration, digital media and a renewed focus on customer experience. To grow business and drive revenue, corporate leaders need to embrace a broader, more holistic view of customer and brand experiences.

2015 marks the 25th anniversary of Tenet's CoreBrand® Index, an unparalleled database measuring the health and vitality of nearly 1,000 corporate brands. Join our guest speaker, Steve Makadok, partner, CoreBrand Analytics, as he discusses how the top-ranked companies continue to outpace their peers while generating increased value and demand.
Earn 1 CPE credit
Marketing
Requirements : Attendees must be logged on for the duration of the webcast, participate in all interactive polls, and request credits via the on-screen form. Delivery Method: Group-Internet Based Program Level: Intermediate, Prerequisites: Bachelor's degree or higher, Advanced Preparation: None
Who should attend: This webcast is intended for executives responsible for measuring and managing corporate brands:
-C-suite: CEOs, CMOs, CCOs
-Senior level functional leaders in communications strategy & planning, reputation management, market research, analysis & business insight
-Those who work in companies that serve B2B and/or B2C companies
Speakers
Steve Makadok
Partner, CoreBrand Analytics
Tenet Partners

Steve Makadok is a partner at Tenet and is an entrepreneurial leader with significant experience steering clients to successful marketing and communications strategies. He has more than twenty years of experience at leading brand and reputation consultancies, top advertising agencies, research fi...Full Bio